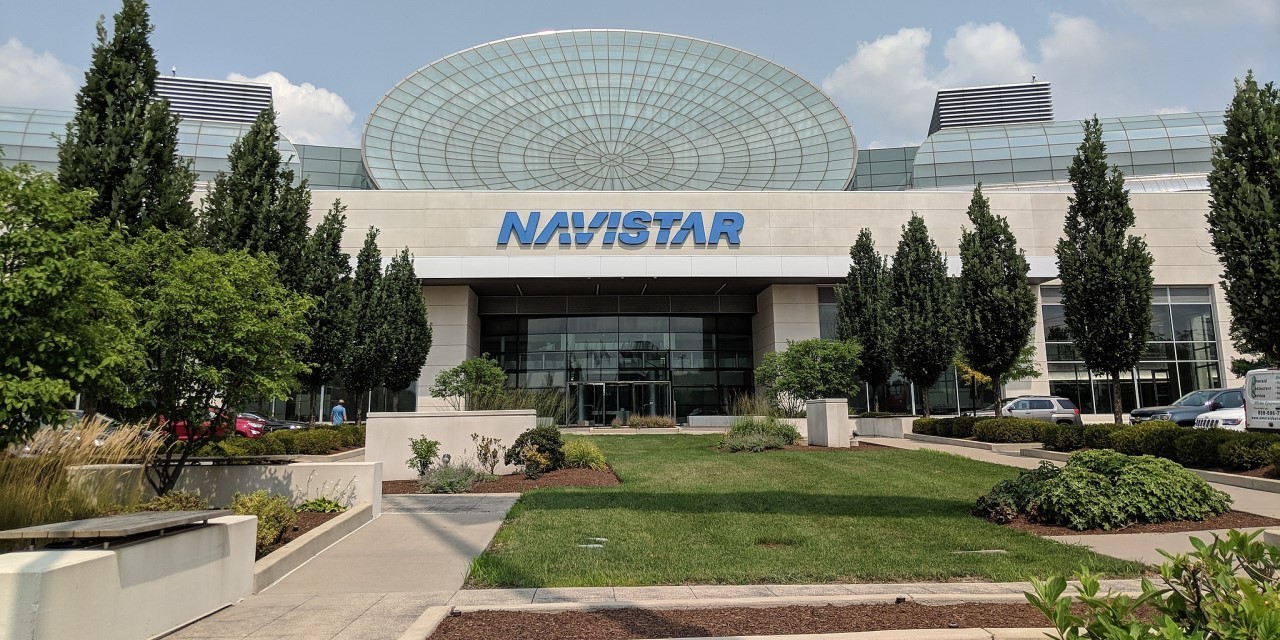 Navistar International headquarters, Lisle, Ill. | Dismas [CC BY-SA (https://creativecommons.org/licenses/by-sa/4.0)]
A Chicago federal judge has signed off on a $135 million deal to end a long-running class action against truck maker Navistar International over claims its emissions control systems were defective.
Lawyers who represented the plaintiffs are slated to haul off more than $36 million in fees from the deal.
The Jan. 3 decision from U.S. District Judge Joan B. Gottschall comes as the latest step in a court action that landed in Chicago in 2014, when judges consolidated a mass of class action lawsuits filed against the suburban Lisle-based Navistar.

Adam Levitt | Dicello Levitt Gutzler
The lawsuits accused Navistar, which makes International brand trucks, of misleading trucking companies, dealers and others over the emissions-cutting performance of its Maxxforce engines. The diesel engine system utilized an exhaust gas recirculation system to bring the engines into compliance with federal emissions limits.
However, the lawsuits assert the engines were defective, and Navistar did too little to either disclose or fix the alleged problems. The lawsuits asserted this not only cost truck owners for repairs, but decreased their trucks' resale value, as well.
The parties sparred in court for years, and negotiated for two years in mediation, before finally reaching a settlement, shortly before Judge Gottschall was going to require the parties to submit arguments over the establishment of classes of plaintiffs in preparation for a potential trial on the claims.
The settlement was announced in May 2019, and the plaintiffs have since filed motions and briefs in support of the settlement.
Under the deal, Navistar would establish a $135 million fun, including $85 million in cash. Those eligible for payment from the funds would be able to secure either a $2,500 flat payment, with no questions asked, or a payment of up to $15,000, if they can prove repair costs.
Truck owners or lessors could also opt to receive a $10,000 rebate toward the purchase of a new Navistar truck. Navistar pledged to pay an additional $50 million toward the rebates.
The rebates would be capped at 10 trucks per claimant, "to prevent the claims of class members with large fleets from depleting the funds for the other options."
Truck owners would not be eligible for any reimbursement for lost resale value, however.
Attorneys would be paid $36.5 million in fees and $3.5 million for costs, to be paid out of the $85 million cash payment fund.
In arguing for the fees, the plaintiffs' lawyers asserted the fee request – amounting to 27% of the total $135 million settlement – was "reasonable." They particularly noted the attorneys took on the class action litigation with no guarantee of payment, as many observers feared the "crisis" surrounding the Maxxforce engine would push Navistar into bankruptcy.
The raft of lawyers representing the plaintiffs was led by attorneys Adam J. Levitt, of Dicello Levitt Gutzler LLC, of Chicago; Jonathan D. Selbin, of Lieff Cabraser Heimann & Bernstein, of New York; William M. Audet, of Audet & Partners LLP, of San Francisco; and Laurel G. Bellows, of The Bellows Law Group P.C., of Chicago.
Navistar has been represented by, among others, attorneys Mark S. Mester, Cary R. Perlman, Robin M. Hulshizer, Kathleen P. Lally, Kevin M. Jakopchek and Carmel I. Dooling, of the firm of Latham & Watkins LLP, of Chicago; Timothy C. Ammer and Anthony P. McNamara, of Montgomery, Rennie & Jonson, of Cincinnati; Folasadi A Aiyeku-Turner, of Salt Lake City; Gary N. Reger, of the firm of Orgain Bell & Tucker LLP, of Beaumont, Texas.