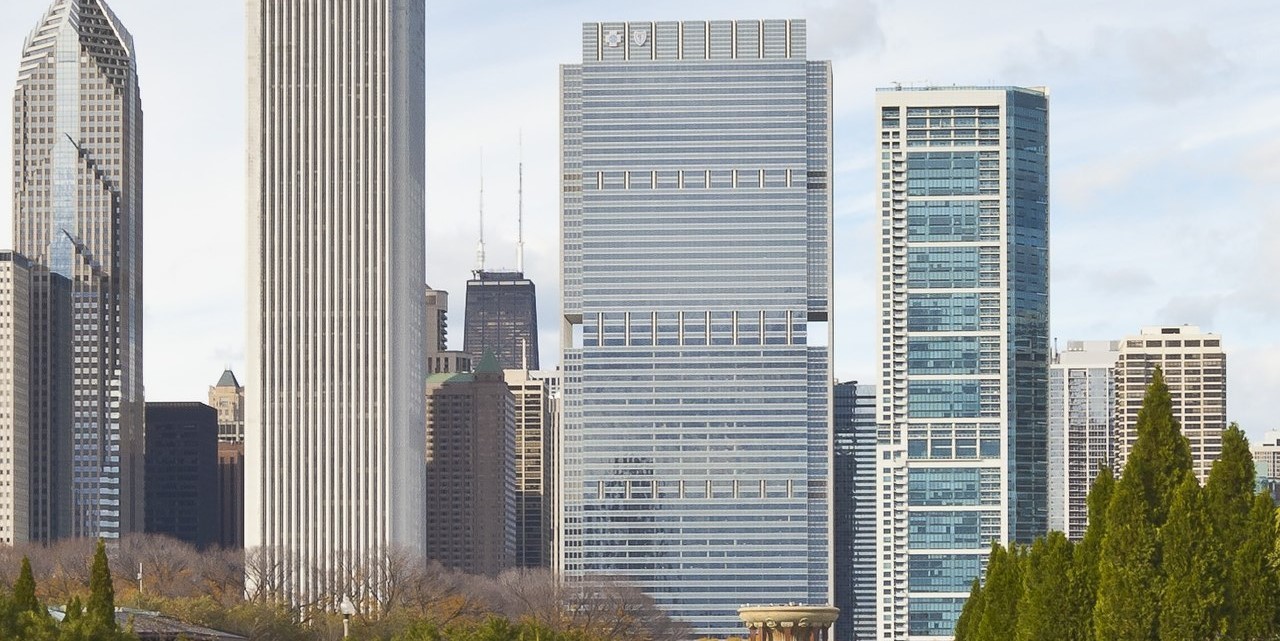 Blue Cross Blue Shield tower, Chicago | Diego Delso [CC BY-SA 3.0 (https://creativecommons.org/licenses/by-sa/3.0)], from Wikimedia Commons
Mothers seeking to sue Blue Cross Blue Shield over a lack of access to lactation consultants need to choose their arguments carefully if they expect to file a class action, after a federal court denied their attempt to expand their lawsuit.
Three women were insured by Blue Cross Blue Shield of Illinois at the time they gave birth and allege the insurance company and its licensee, Health Care Service Corporation, violated the Affordable Care Act by charging them for using out-of-network lactation consultants.
Under the Affordable Care Act, popularly known as Obamacare, insurers are required to either cover in-network lactation consultants or, if they have no lactation consultants in network, to cover out-of-network consultants without a charge.
The plaintiffs claim the insurers violated the law in a variety of ways – and that is the problem, said U.S. District Judge John Robert Blakey.
"Commonality remains Plaintiffs' most difficult hurdle to class certification," Blakey wrote in an opinion issued Jan. 21 . "Plaintiffs' numerous theories of liability underscore the overbreadth of the proposed class as some members of the class were allegedly injured by one practice and other class members by a different practice."
First, the women claimed the insurer maintains an illusion of compliance with the law by covering in-network providers but not providing lists of who they are, making it nearly impossible for a parent to find a consultant in their network. Second, the women claim the insurer uses overly strict billing codes so that some lactation consultation services are billed as another service not covered by the ACA. Finally, the women claim some class members who properly received in-network services were billed anyway. While any one of these claims might stand a chance of class certification, it is not realistic to certify a class based upon all of them, Blakey wrote.
"In fact, the named [p]laintiffs themselves do not contend [d]efendants injured them by employing either overly restrictive coding or imposing cost sharing for in-network … services," the judge wrote. "The fact that even the named [p]laintiffs failed to suffer two of the cited injuries further demonstrates that the class does not share a common injury (and also raises typicality problems)."
Blakey also granted the defendants' motion to exclude the testimony of two of the plaintiffs' experts. The plaintiffs had retained a lactation consultant and an obstetrician to testify about lactation consultation and about insurance coding for lactation services.
While both experts appear qualified to testify, Blakey wrote, the plaintiffs failed to establish why their opinions matter to this case.
"Plaintiffs' experts fail to explain how their anecdotal experiences enabled them to reliably reach their expert conclusions," he said.
Blakey denied the motion for class certification without prejudice, giving the women an opportunity to regroup and try again with an amended motion.
The plaintiffs are represented in the action by attorneys with the firms of Chimicles & Tikellis LLP, of Haverford, Pa., and Blau & Malmfeldt, of Chicago.
Blue Cross is defended by the firm of Reed Smith LLP, of Chicago.