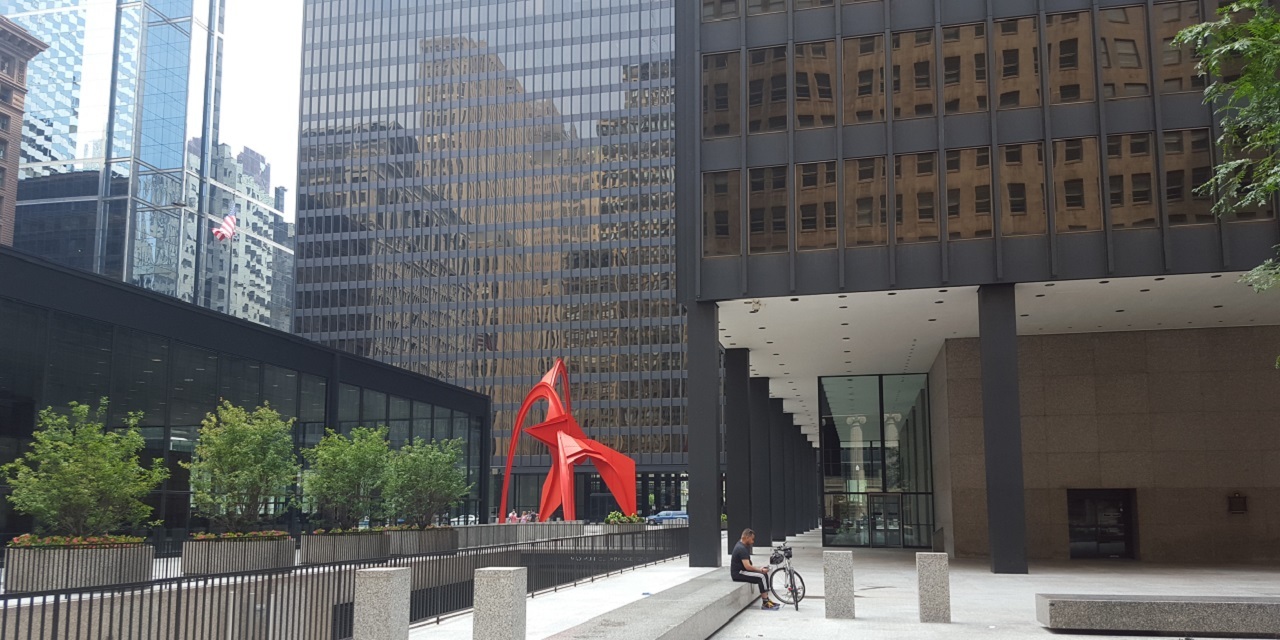 Jonathan Bilyk
Public safety communications tech maker Motorola Solutions could be poised to collect as much as $764 million from a Chinese competitor, after a federal jury in Chicago ordered Hytera Communications to pay for allegedly stealing Motorola's trade secrets and infringing its copyrights.
The jury verdict came on Feb. 14 after a trial that had begun last November. Jurors needed only about 2.5 hours to reach a verdict, awarding the Chicago-based Motorola Solutions nearly everything it had demanded from Hytera.
The jury awarded Motorola Solutions $345.8 million in compensatory damages and $418.8 million more in punitive damages, which are awarded to basically punish the defendant for its alleged conduct.
Motorola Solutions said it is now planning to also ask a federal judge to issue an injunction barring Hytera "from further misappropriating Motorola Solutions' stolen trade secrets and infringing its copyrights."
""Motorola Solutions has always invested significantly in research and development to bring pioneering and beneficial technology to our customers around the world," said Motorola Solutions chairman and CEO Greg Brown in a prepared statement. "In contrast, Hytera was simply profiting off of the hard work and innovation of our world-class engineers. The jury's verdict validates our global litigation against Hytera by definitively affirming that stealing trade secrets and source code will not be tolerated."
The case first landed in Chicago federal court in March 2017, when Motorola Solutions sued Hytera for allegedly stole more than 10,000 confidential documents from Motorola Solutions and "millions of lines of Motorola Solutions' highly confidential source code" and then used the information to develop and market competing two-way radios and repeaters.
Initially, Hytera derided the lawsuit, claiming in published statements that Motorola Solutions was "choosing the courtroom over the marketplace" and was attempting to use the courts to "intimidate and prevent other radio communications companies … from achieving the same level of success in the United States that it has around the world."
In documents filed during the trial, however, Hytera asserted Motorola Solutions' lawsuit was filed too late. Hytera claimed the alleged stolen trade secrets came with former Motorola employees who went to work for Hytera, dating back to at least 2009. Hytera argued Motorola should have been suspicious at the time and checked its data logs to ensure its secrets remained safe.
Hytera further argued Motorola had failed at trial to prove Hytera's products used Motorola's "trade secrets," saying Motorola did not identify "with specificity the combination or the underlying components of its claimed trade secrets."
Motorola, however, argued Hytera's continued use of the allegedly pilfered source codes and other Motorola trade secrets in its products should shut down any attempt by Hytera to use the statute of limitations to escape its alleged liability.
Motorola said the "overwhelming evidence" and "Hytera's numerous concessions – e.g. that senior Hytera officers and managers who were formerly at Motorola stole thousands of confidential files to create and sell Hytera's … products worldwide" should leave the jury unable to find for Hytera.
Motorola Solutions noted this judgment came separately from a patent infringement lawsuit it is also pursuing against Hytera.
In a provided statement published in a report from Bloomberg, a spokesperson for Hytera said the company was "disappointed" in the decision, and is considering appeal.
Motorola Solutions has been represented by attorney Barbara Barath, and others with the firm of Kirkland & Ellis LLP, with offices in San Francisco, Los Angeles, Chicago and New York.
Hytera has been represented by attorney Boyd Cloern and others with the firms of Steptoe & Johnson LLP, of Chicago and Washington, D.C.; and Calfee Halter & Griswold LLP, of Cleveland.