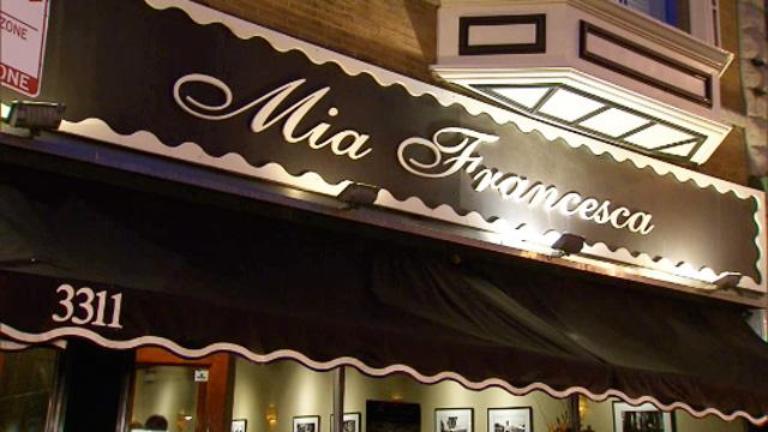 A customer of an Italian restaurant on Clark Street is suing over claims she got food poisoning from a seafood dish.

Louise Molfese filed a lawsuit June 10 in the Cook County Circuit Court against Mia Francesca Corp., Francesca Restaurants LLC and Francesca's Midwest Holdings Inc., all doing business as Mia Francesca Restaurant.

According to the suit, Molfese suffered from food poisoning after eating at the defendant's restaurant at 3311 N. Clark St. in Chicago on June 11, 2012. She claims she was served shrimp, scallops and other food that was not properly prepared, was contaminated or spoiled and not safe for human consumption.

Shortly after consuming the food, the suit alleges Molfese became ill,suffering from food poisoning, nausea, vomiting, abdominal pail, intestinal infection, diarrhea, dry heaving and chest pain, which forced her to incur medical expenses.

Molfese is seeking damages in excess of $50,000 and court costs. She is being represented in the case by Chicago attorney Janice L. Schaffrick.

Cook County Circuit Court Case No. 2014L006158.

This is a report on a civil lawsuit filed at the Cook County Courthouse. The details in this report come from an original complaint filed by a plaintiff. Please note, a complaint represents an accusation by a private individual, not the government. It is not an indication of guilt, and it only represents one side of the story.