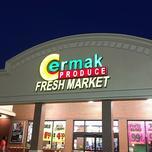 A woman who allegedly slipped on water in a Chicago produce store is suing.

Zoraida Ramos filed suit June 10 in Cook County Circuit Court against Cermak Produce Inc.

According to the complaint, Ramos was on premises owned by the defendant at 2701 W. North Ave. in Chicago on June 12, 2012, when she slipped on accumulated liquid and fell.

Ramos accuses the defendant of allowing the floor to remain in a poor condition, failing to warn her of the dangerous condition, post appropriate signage regarding the dangerous condition, make a reasonable inspection of the premises and properly clean the premises to prevent the slipping hazard.

She is seeking damages and is represented by attorneys at Ankin Law Office LLC in Chicago.

Cook County Circuit Court Case No. 2014L006149.

This is a report on a civil lawsuit filed at Cook County Courthouse. The details in this report come from an original complaint filed by a plaintiff. Please note, a complaint represents an accusation by a private individual, not the government. It is not an indication of guilt and it only represents one side of the story.