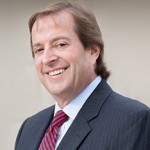 A woman is suing a church in Cook County's south suburbs and a chain of retail arts and crafts stores over claims she slipped on ice in their shared parking lot.

Lafran Lambert filed a complaint Nov. 4 in Cook County Circuit Court against St. Paul Lutheran Church, doing business as Resurrection House Baptist Church, and Hobby Lobby Stores Inc., citing negligence.

According to the complaint, Lambert was walking in the defendants' parking lot at 245 E. 138th St. in Dolton on Feb. 1, 2013, when she slipped and fell on ice, resulting in severe bodily injury.

Lambert alleges the defendants had a responsibility to maintain a safe premises for visitors and customers, but accuses them of failing to do so.

Lambert is seeking damages in excess of $50,000, plus court costs, and is represented by attorney Richard C. Sklare of Sklare Law Group in Chicago.

Cook County Circuit Court case number: 2014L011965.

This is a report on a civil lawsuit filed at Cook County Circuit Court. The details in this report come from an original complaint filed by a plaintiff. Please note that a complaint represents an accusation by a private individual, not the government. It is not an indication of guilt and it represents only one side of the story.