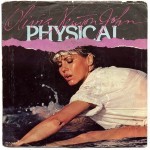 A Hoffman Estates sporting goods store will not have to defend itself against an employee's allegations that management allowed things to get too physical on the job.

A federal judge last week granted Cabela's motion for summary judgment in a lawsuit brought against it by Tammi Killis, a manager who claimed an image of her face was used in a suggestive manner in an internal video that she asserted constituted sexual harassment in violation of the store's policies.

Killis' allegations stem from a video that played on a loop in employee break rooms during the 2012 holiday season. Cabela's, she argued, allowed employees to edit her head onto the body of someone doing a workout video to the song, "Physical," in a segment included in a video that used JibJab.com.

Writing for Chicago's federal court, U.S. District Judge Joan B. Gottschall explained that "Jib Jab videos depict the heads and/or faces of individuals placed onto other individual's bodies." Other employees, in addition to Killis, were featured in the JibJab.com video.

The video segment at the crux of the suit featured the faces of "Killis and another Cabela's employee on bodies wearing form-fitting '80s-style workout wear that were moving in front of a green background in what Killis believed was a sexually suggestive manner during an approximately 90-second excerpt from the song 'Physical,'" Gottschall wrote.

Gottschall opened her 27-page opinion with a thorough explanation of the song in question.

"Australian recording artist Olivia Newton-John recorded the song 'Physical' in 1981," Gottschall wrote. "In 1992, Newton-John released 'Olivia Physical,' a compilation of music videos that included a video for the song 'Physical' featuring Newton-John, clad in a leotard and wearing a sweatband over her brow, in the role of a gym instructor."

In her suit, Killis argued that the video, as well as a series of comments that co-workers made about it, created a "hostile work environment."

A manager charged with front-end operations of the store and the supervision of about 30 employees, Killis began her employment at the Hoffman Estates location in 2007, the opinion notes. It also said she received favorable performance reviews and was given a raise in each of the three years she served as a manager at the store.

The Jib Jab video was part of Cabela's "Fun Fridays" events at the store intended to boost employee morale, according to Gottschall, who cited the original suit in saying it was approved by other managers and unveiled as a surprise.

Other segments in the video featured the faces of other employees on bodies dancing to the song "Gangnam Style," which a footnote in Gottschall's opinion says was a hit by the South Korean musician Psy that "has been viewed over 2.15 billion times on YouTube."

To bolster her claim the video segment featuring herself and the other employee was sexually suggestive, Killis pointed to Billboard Magazine's 2010 list of "50 sexiest songs of all time" that described "Physical" as a standout sexy song of the '80s.

Gottschall, however, stood with Cabela's in its objection to the article "because it does not specify an author of the methodology used to compile the list."

In her suit, Killis claimed when she asked that the video be taken down, an employee said "F--- that, it's hilarious," and refused to take it down. That employee was later terminated after internal review by the company. When the manager refused to take it down, Killis claims he said other employees thought the video was funny and that she was "just being testy today."

Gottschall, after reviewing a number of comments employees made to Killis, said she found many of them to be teasing, but not explicitly abusive or suggestive.

"The court viewed the entire Jib Jab video, including the final video segment that is the subject of this case," Gottschall wrote. "The videos are largely in extremely poor taste and inappropriate in the workplace."

"Nevertheless," the judge, citing a recent Seventh Circuit ruling, added, "when the entire chain of events plus the length of time that Killis was exposed to either the video or comments are balanced together, the court finds that they 'fall short of showing the kind of systematic discriminatory behavior that hostile work environment claims require.'"

Killis was represented by Andrew William Levenfeld of Andrew W. Levenfeld & Associates and Cabela's was represented by Barry A. Hartstein and Adam L. Hearn of Littler Mendelson P.C.