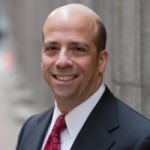 A Chicago hospital and orthotist are facing a medical malpractice lawsuit from the mother of a girl who allegedly suffered a burn while in their care.

Tania Alt, individually and on behalf of her daughter, filed suit Feb. 3 in Cook County Circuit Court against Nikta Pirouz and Ann & Robert H. Lurie Children's Hospital of Chicago.

According to the complaint, Alt's daughter sustained a thermal burn to her right flank on Aug. 2, 2013, when Pirouz took an impression of her torso for the purpose of making and fitting a brace commonly used for spinal management.

Alt claims Pirouz failed to place a protective cover between her child's torso and the casting material while taking the impression, and applied too much pressure and letthe blade of the casting saw to become too hot.

Tania is represented by attorney Sheldon J. Aberman of Cary J. Weintroub & Associates in Chicago.

Cook County Circuit Court case number: 2015L00126.


This is a report on a civil lawsuit filed in Cook County Circuit Court. The details in this report come from an original complaint filed by a plaintiff. Please note, a complaint represents an accusation by a private individual, not the government. It is not an indication of guilt and represents only one side of the story.