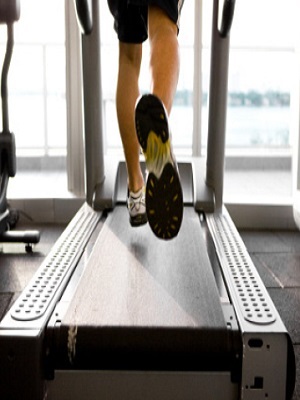 A would-be runner is suing the manufacturer of a treadmill, alleging injuries from a dangerous malfunction.
Bobbie Baker filed a lawsuit June 26 in Cook County Circuit Court against Icon Health and Fitness and Sears, Roebuck and Co., alleging strict product liability and negligence.
According to the complaint, on Oct. 31, 2011, Baker bought a Pro-Form Treadmill at Sears that was made by Icon Health and Fitness.
On Aug. 27, 2013, the lawsuit states, Baker was using the treadmill when it unexpectedly surged, causing Baker to fall.
The suit alleges the defendants were negligent in making or selling a product that unexpectedly surged while being used, contained manufacturing defaults, failed to warn Baker about these surges, making or selling a product that lacked the proper safety warnings and selling a product that is dangerous. As a result, the lawsuit states, Baker suffered injuries, and personal and pecuniary damages.
Baker seeks damages of more than $150,000, plus costs. Baker is represented by attorneys at the Law Offices of Scott B. Wolfman and Associates in Chicago.
Cook County Circuit Court Case No. 2015L006585.