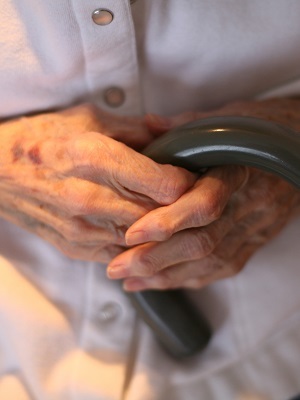 A woman's family is suing over a succession of falls she allegedly suffered just prior to her death.
Valerie Richardson, as administrator of the estate of Johnetta Guy, filed a lawsuit July 23 in Cook County Circuit Court against Prairie Manor Nursing and Rehabilitation Center, Extended Care Clinical, Extended Care Consulting and Mary Rose Stucker.
According to the complaint, Guy was a resident of Prairie Manor, 345 Dixie Highway, Chicago Heights, from February to November 2013. The center was fully aware Guy was at a high risk for falling, the suit says, and yet the center allegedly allowed her to fall July 27, Sept. 26, Oct. 1, Oct. 5, Oct. 20 and Oct. 28, 2013.
As a result, the lawsuit states, Guy sustained a broken right hip, bruises and abrasions, as well as pain and suffering, medical expenses and a deterioration of her condition leading to her death Nov. 26, 2013.
Richardson seeks damages of more than $250,000, plus costs. She is represented by attorneys Marc S. Mayer and Michael V. Marsh of Mayer & Marsh in Chicago.
Cook County Circuit Court case number 2015L007518.