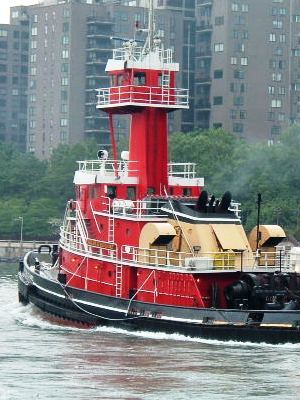 A family representative is suing two additional estates by their administrator, alleging wrongful death following a fatal waterway accident.
Jerry Muzika, as special administrator of the estate of Jeremy Muzika, filed a lawsuit Aug. 25 in Cook County Circuit Court, against the estates of Robert Bielarz and Viengsavanh Bielarz, by special administrator Laura Neuberg, alleging negligence in the 2014 accident.
According to the complaint, on June 20, 2014, all three decedents were aboard a 19-foot Rinker Captiva 192 pleasure craft owned by Robert Bielarz in the Calumet-Saganashkee ("Cal-Sag") Channel traveling westward on the channel near Worth.
The suit says Robert Bielarzs' boat collided with the towboat M/V Bill Arnold, which was pushing six barges traveling eastbound at the time. The lawsuit states the Bielarzes were negligent in their operation of the boat, failing to exercise reasonable care to avoid injury to those on board, including the plaintiff's son, Jeremy Muzika, who died from injuries in the accident.
The plaintiff charges the defendants with failing to yield the right of way to the barges, keep a safe lookout for the tow barge, and operating the craft at a safe and reasonable speed.
The suit alleges wrongful death, and the plaintiff brings the action for the benefit of Jeremy Muzika's surviving kin, including his sister and mother as well as the plaintiff.
Jerry Muzika seeks judgment in excess of the minimum jurisdictional amount, plus attorney fees and costs. He is represented by attorney James Newman of Cooney & Conway in Chicago.
Cook County Circuit Court case number 2015008662.