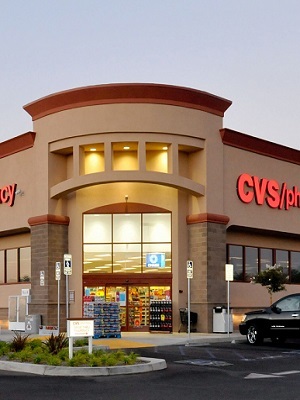 Already facing a class action over the price of generic drugs in San Francisco federal court, retail pharmacy giant CVS has again become the target of a similar complaint in federal court in Chicago.
Robert Podgorny and Kevin P. Cauley are accusing the Rhode Island-based pharmacy chain of consumer fraud. They seek certification as a class, a jury trial, damages and injunctive relief.
The complaint, filed Sept. 17, pinpoints the issue to November 2008, when CVS created its Health Savings Pass program. CVS designed the HSP program, which discounts some 400 generic prescription drugs for uninsured customers who pay cash, to help it weather competition from larger retailers with in-house pharmacies, such as Wal-Mart and Target.
According to the complaint, those prices should have constituted CVS' "usual and customary price, a figure used in the claim and copay calculation process for customers who have third-party prescription drug coverage. For customers with insurance, the amount of the copay is not to exceed the "usual and customary" price.
However, when submitting claims for insured customers who are buying generic prescription drugs, the complaint alleges, "CVS submits knowingly and intentionally falsely inflated 'usual and customary prices' to third-party health plans and overcharges customers paying for generic prescription drugs with insurance and a copay."
The allegations are similar to those levied in the San Francisco complaint filed at the end of June, which Bloomberg reported is based on the belief customers who buy prescriptions through third-party plans pay higher prices than those paying cash.
CVS offers the HSP price as the cash price to nonmembers, and it's the most common price paid by customers using cash. Yet CVS continues to submit to insurance companies the full retail price as "usual and customary." This continues, the complaint alleges, because both the third-party insurers and the insured customers, "are not privy to what prices CVS charges its uninsured cash customers, including its HSP customers, and what percentage of CVS' cash customers pay each price."
Since 2008, CVS has taken in more than $46 billion in copays from insured customers.
Podgorny, of Illinois, and Cauley, of Pennsylvania, each had private insurance and purchased from CVS generic prescription drugs that — were they HSP members — would have cost them $11.99 for each 90-day supply, starting in 2011. Yet during 2014 and 2015, Podgorny paid $22.08 for a 90-day supply of one drug and $17.11 for the other. Cauley paid $43.75 in copays for one-month supplies of his prescription.
The complaint seeks national class and state subclass designations, all open to people who purchased generic prescription drugs from CVS through private insurance as far back as November 2008. The classes are believed to involve millions of CVS customers.
"The 400 or so generic prescription drugs included in the HSP program are among some of the most commonly prescribed generic drugs" for a wide range of conditions, the plaintiffs said in their complaint.
The formal allegations are violations of the Rhode Island Deceptive Trade Practices Act, the Illinois Consumer Fraud and Deceptive Business Practices Act and Pennsylvania Unfair Trade Practices and Consumer Protection Law, and three counts each of fraud, constructive fraud, negligent misrepresentation and unjust enrichment.
The plaintiffs' attorneys include Clinton A. Krislov and Christopher M. Hack, of Krislov & Associates, of Chicago, and Elizabeth C. Pritzker, Jonathan K. Levine and Shiho Yamamoto, of Prtizker Levine, of Oakland.