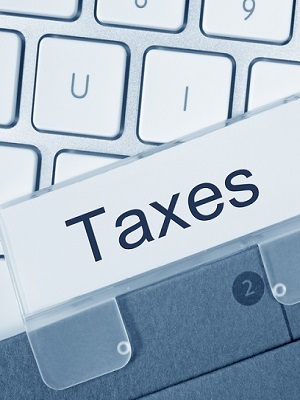 Cook County's online property tax information system is getting a $30 million upgrade.
Plano, Texas-based Tyler Technologies, the company awarded the contract, will create a system to replace the 40-year-old technology currently in place.
"The old property tax system, supported by 1970's-era mainframe applications, has performed reliably and remarkably well for 40 years, but it has reached the end of its usable service life. It's high time we bring this technology into the 21st century," Cook County Board President Toni Preckwinkle said in a press release issued by Tyler Technologies.
The county's 40-year-old system incurs more than $5 million per year in costs, according to Joel Inwood, Cook County Bureau of Technology Public Information Officer, and depends on antiquated paper-based validation systems. The new online system will streamline the county's property tax procedure.
"The proposed contract will re-engineer business processes and workflows through the implementation of modern technology and provide myriad benefits, including increased property tax revenue from improved assessment, appraisal, and collection operations, an improved ability to accommodate property tax workloads without requiring additional staff, and enhanced public services and responsiveness for county tax payers," Inwood told the Cook County Record.
The county received bids from five companies before settling on Tyler, according to Inwood.
According to Tyler Technologies, this new system will provide Cook County with improved workflow processes and data analytics, as well as better data accuracy and increased transparency for public-facing services. The contract includes software licenses, implementation, maintenance and support, according to Tyler.
"I firmly believe it is essential to modernize the legacy system that performs one of the core functions of the county - the administration of property taxes," said Cook County Clerk David Orr said in the Tyler Technologies press release. "My office looks forward to giving taxpayers greater access to delinquent property tax records, providing local taxing districts with a sophisticated two-way communication portal and realizing increased government efficiency."
The $30 million purchase price will be covered by a special purpose fund, funded by a portion of the Document Recording Fee, which is collected by the county's Recorder of Deeds, Inwood said.
"The county has been carrying forward a positive balance in this special purpose fund in anticipation of the integrated property tax project," Inwood told the Record.
Cook County has more than 800 local government units and a population of 5.3 million – and collects more than $12 billion in annual revenue, according to the release from Tyler Technologies.