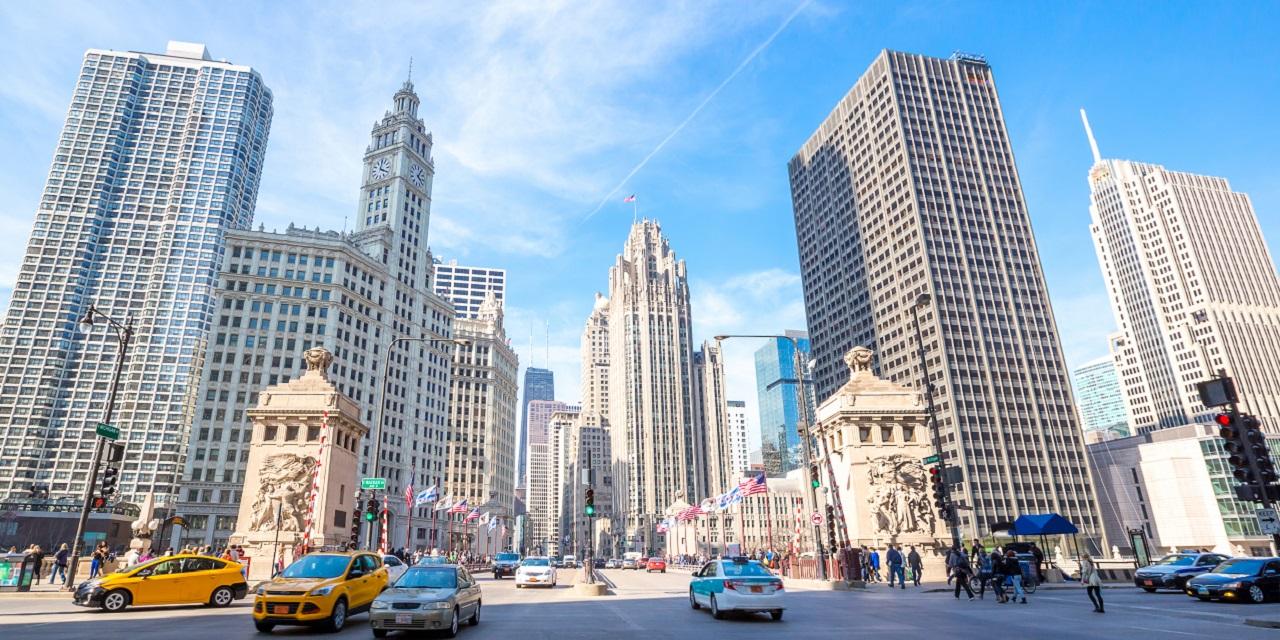 A trio of former exotic dancers was foiled in an attempt to recover money they claim is owed to them by the South Loop club where they worked, after a federal judge dismissed the women's wage lawsuit against the Pink Monkey.
The lawsuit filed by former dancers Kathleen Hughes, Imogen Oliver and Virginia Sherwood followed on the heels of suits brought by two other women who danced at the Pink Monkey, 750 S. Clinton St., Chicago, and contained similar allegations. In all the cases, the dancers claim the defendants misclassified them as independent contractors instead of employees. As a result, they said, they were sometimes paid less than minimum wage and were not paid overtime. They also lost a portion of their tips to assorted fees they were required to pay the club.
U.S. District Judge Amy J. St. Eve initially dismissed the women's claims last February, and in March, they filed an amended complaint. In dismissing the lawsuit, St. Eve said the amended complaint failed to provide factual detail to back up their claims, and simply restates one claim verbatim.
Both the original and amended complaints allege that the women earned "less than minimum wage, [were] not paid anything at all, or even owed money to the [c]lub for having worked," but said discovery was needed to determine how often they worked for less than minimum wage and how many times they were denied overtime. St. Eve said the complaint's allegation that "by law" wages due are calculated "per hour, not averaged out over the good times" is simply not true.
While the minimum wage sets forth hourly rates, courts generally construe wage claims to apply to the work week, she wrote. While the women undoubtedly worked the occasional slow shift, to support an allegation that they were paid less than minimum wage they would have to offer up a specific week in which the money they made during the week, divided over the hours worked that week, totaled less than minimum wage, the judge said.
"To the contrary, [p]laintiffs' own exhibits … suggest that [p]laintiffs set their own schedules and – at least with respect to Plaintiff Sherwood – worked only three to four nights a week, 'an average of 6.50 hours per night,' and received annual compensation of $17,275," she wrote.
In her order, St. Eve noted this is different from another case pending against the Pink Monkey, in which former dancers Michelle Labriola and Anna Lapina make similar allegations, but provide specific details of how many hours they say they worked without pay. Labriola says she worked eight to 10 hours a day for two months, and Lapina says she worked 54 hours a week in a single month.
That level of detail is also missing from the dismissed complaint's overtime claims, St. Eve wrote.
"Instead of identifying a single instance of any named plaintiff working more than 40 hours in a week without due compensation, [p]laintiffs generally allege that, 'at times … each did,'" she wrote.
In addition, Sherwood had claimed retaliatory discharge under the Illinois Wage Payment and Collection Act in both the original and amended complaints. The claim was dismissed both times; the court ruled that it does not meet the narrow definition of unlawful retaliation under the law.
"Rather than allege the details of any contract or agreement with the Pink Monkey, Ms. Sherwood claims that her 'retroactive firing' resulted from her demand 'that she be paid a minimum wage and be treated as an employee rather than an independent contractor.' …This is not the type of alleged retaliation with which the IWPCA is concerned," the court wrote.
All claims in the suit were dismissed with prejudice. The suit was brought against Pink Monkey owners Scarlett's G.P. Inc., Clinton Entertainment Management LLC, New York Strip, Scarlett's L.P. and Mark Vajdik.
The dancers were represented in the action by attorney Gregory X. Gorman, of Gorman & Gorman, of Chicago.
The Pink Monkey and its related business entities were defended by the firm of Schain Banks Kenny & Schwartz, of Chicago, and the Gurland Law Firm, of Hinsdale.