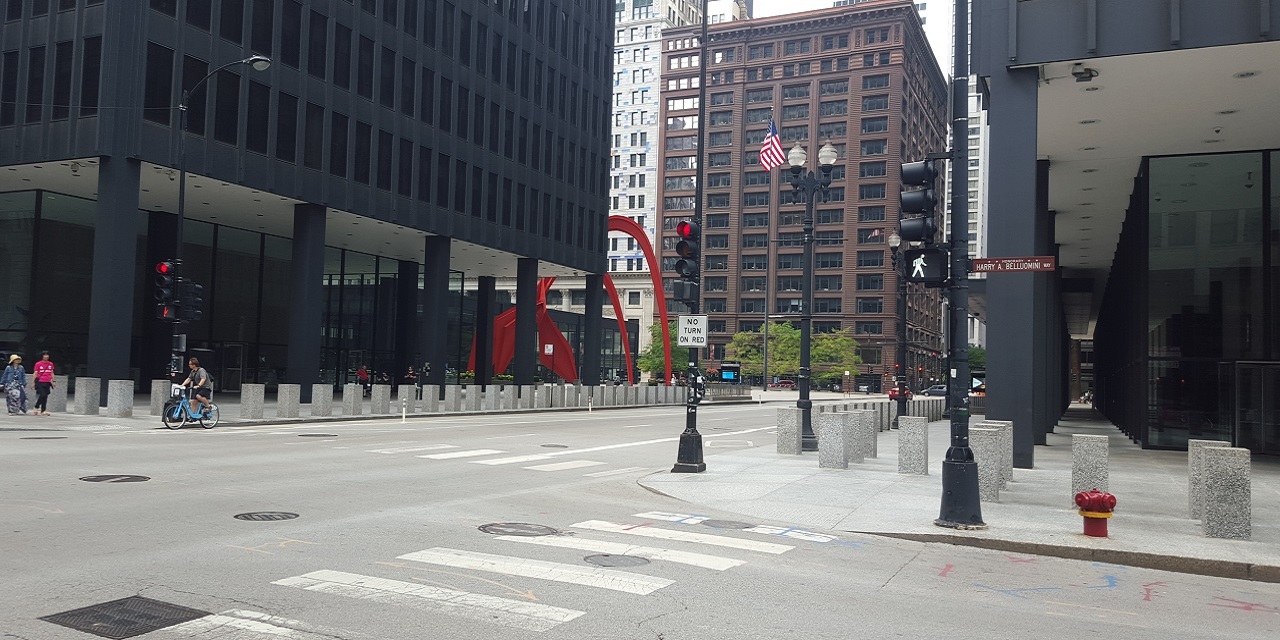 A federal judge will not allow an Ohio dentist to use Chicago's federal courtrooms to sue the Connecticut-based lender behind CareCredit for allegedly sending unsolicited faxes and making unwanted phone calls advertising the medical bill consumer credit product.
On Aug. 11, U.S. District Judge Sharon Johnson Coleman dismissed the potential class action lawsuit brought by dentist Michael W. Kincaid against Stamford, Conn.-based Synchrony Financial.
Judge Coleman said the dentist failed in his attempts to connect Synchrony to northern Illinois to justify bringing the lawsuit in Chicago versus other venues where Synchrony has a more robust physical presence.
While Synchrony may do business in Illinois, the judge said none of the evidence supplied by Kincaid would "compel the conclusion that (Synchrony's) Chicago office is such a major component of the corporation's operations as a whole that Chicago should be considered the company's third home."
Kincaid, who operates Riverside Family Dental Group in Colmbus, Ohio, filed suit against Synchrony in January, alleging Synchrony violated the federal Telephone Consumer Protection Act by inundating his office with unsolicited ads for CareCredit, a consumer credit product marketed to various medical service providers, ostensibly to help patients pay for their services.
Kincaid's complaint alleged Synchrony sent a representative to visit the dental office on numerous occasions, urging the dentist and his staff to push CareCredit packages to patients, to sell more expensive procedures and care packages. He said amid those in-person visits, Synchrony representatives would call the office several times each day, and allegedly sent advertisements by fax on at least six dates. The faxes allegedly did not contain an opt-out note as required by the TCPA.
Kincaid's lawsuit sought to expand the lawsuit to include a class of other potential plaintiffs, including others from Illinois who Kincaid argued were likely to have received similar faxed ads for CareCredit.
Kincaid was represented in the action by attorneys Brian K. Murphy, of Murphy Murphy Moul and Basil, of Columbus, Ohio; Lauren E. Snyder, of Chicago; Matthew P. McCue, of Natick, Mass.; and Edward A. Broderick and Anthony Paronich, of Broderick & Paronich, of Boston.
In that lawsuit, Kincaid's attorneys argued Chicago was the appropriate location to bring his complaint because Synchrony "does extensive business" in Illinois and "has numerous employees and customers" in and around Chicago.
Coleman noted Kincaid's team, in support of their arguments to keep the lawsuit alive in Chicago federal court, pointed to company documents identifying Synchrony's Chicago office as one of three "Innovation Stations" housing "a team of employees focused on product development;" job listings indicating Synchrony hired for more positions in Chicago than any location other than its Stamford headquarters; Synchrony's designation of its Chicago office as "one of the 22 'key Synchrony Financial sites' where Synchrony's 'Business Leadership Program' is held;" and court records purporting to show Synchrony has "filed hundreds of lawsuits" in Cook County in the preceding year.
Coleman, however, said none of those demonstrate sufficient connections to Chicago or northern Illinois to allow the dentist to pursue a class action against the lender in Chicago federal court.
She also rejected Kincaid's attempt to argue other potential plaintiffs in Illinois were likely to have received similar marketing communications from Synchrony.
"Neither party points to any case in the Seventh Circuit or in this district addressing whether a defendant's conduct directed towards putative class members is relevant to specific jurisdiction, nor could this Court … find any," the judge wrote. "Kincaid has submitted no affirmative evidence regarding faxes sent into Illinois and thus has failed to meet his burden."
Synchrony was defended in the action by attorneys with the firm of Reed Smith LLP, of Chicago.