A federal judge has denied a Belgian drug maker's attempt to remove itself from a massive class-action lawsuit that claims testosterone replacement drugs caused harm to patients taking them for off-label conditions.
Besins Healthcare, S.A., a Belgian corporation that makes testosterone replacement drug AndroGel, moved to dismiss all claims against it for lack of personal jurisdiction, arguing that it does not have the required minimum contact with the United States. The drug is manufactured in France and is marketed and sold in the U.S. through a third party.
Previously, the court found that the large volume of AndroGel sales in the U.S. and Besins' intention to sell the drug in the country were too general to establish personal jurisdiction, but did warrant further discovery. While plaintiffs were unable to establish any new information about sales of the drug in particular states or attempts to target specific states for marketing, they did produce evidence that Besins has made more than $600 million from U.S. sales of the drug in the last 16 years and that Besins employees received periodic updates regarding the U.S. market for AndroGel.
U.S. District Judge Matthew F. Kennelly ruled the new evidence is enough to establish a prima facie case of personal jurisdiction.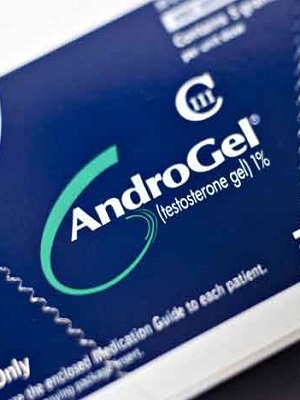 In his opinion, Kennelly wrote that the U.S. Supreme Court has struggled to reach a consensus regarding the liability of a foreign defendant that has placed its products into the stream of commerce. There is precedent, he wrote, that leaves open "the possibility that a foreign manufacturer, who places its product into the stream of commerce in the United States, may be subject to jurisdiction in a state where that product causes an injury and where there is a regular flow of its product or regular course of sales in that state."
Plaintiffs established that Besins sold AndroGel in the U.S. for more than 16 years and received more than $600 million in royalty payments from U.S. sales of the drug. Besins countered that a large volume of national sales does not establish a regular flow of sales in the plaintiff's specific states. But the court found that Besins' lack of state-specific data also prevents the company from proving it did not have a regular flow of sales in the subject states, and let the claim stand.
The class-action lawsuit, filed in March 2014, involves more than 2,000 plaintiffs from around the country and includes multiple drug manufacturers as defendants, including Abbvie, Eli Lilly and GlaxoSmithKline. The suit claims that the testosterone replacement drugs created and sold by the manufacturers are not only useless, but actually harmful.
The drugs are approved by the U.S. Food and Drug Administration to treat just one condition, classical hypogonadism. However, the suit claims drug manufacturers marketed the drugs to insurance companies, doctors and patients for a number of off-label uses, including diabetes, AIDS, cancer, depression and anxiety. The manufacturers also invented a nonexistent disease they called "andropause" or "low T" that could be treated by testosterone replacement, the plaintiffs said. Plaintiffs claim that the drugs are not only ineffective in these off-label uses, but they increase the risk of dangerous cardiovascular conditions including heart attack, blood clots and stroke.
Besins is represented in the action by the firm of Foley & Lardner.
Plaintiffs are represented by dozens of law firms from throughout the U.S.
Local law firms representing plaintiffs include Myron M. Cherry & Associates, of Chicago; The Finn Law Firm, of Chicago; Fletcher & Sippel, of Chicago; Hollis & Johnson, of Chicago; Wexler Wallace, of Chicago; Gary D. McAllister & Associates, of Chicago; Torhoerman Law, of Chicago; and Simmons Hanly Conroy, of Alton.