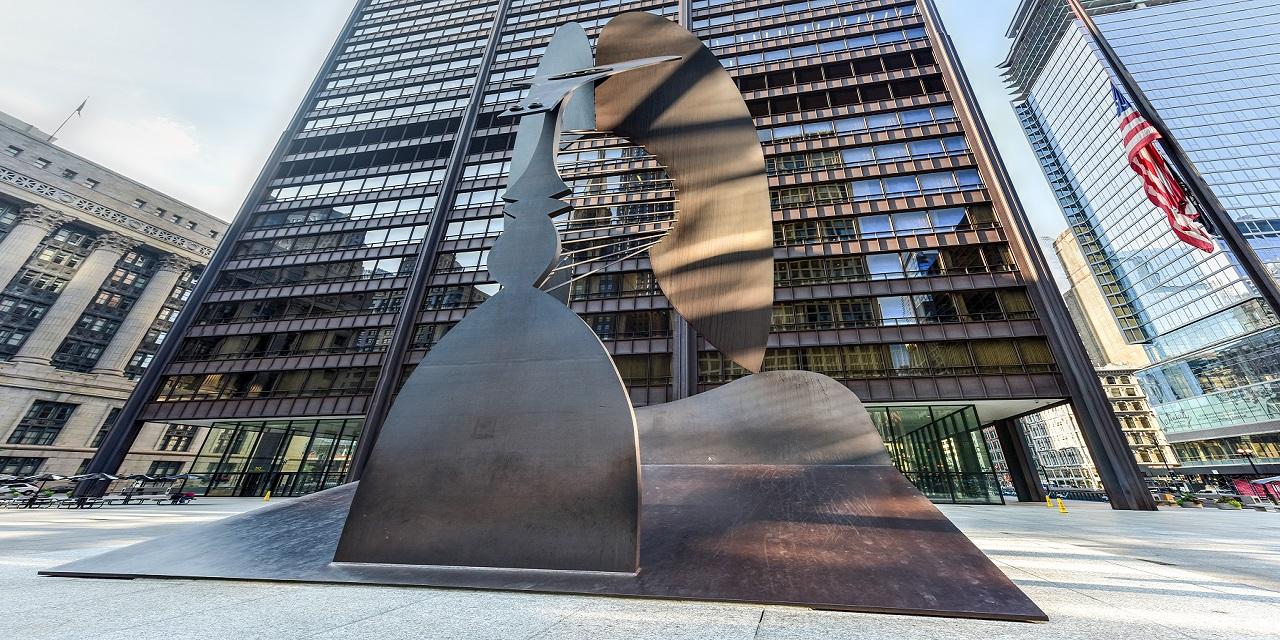 Illinois' state judicial oversight commission has permanently removed from the bench a Cook County judge who has asserted she has Alzheimer's disease, which contributed to her decision to allow a fomer law clerk who was running for a judgeship, but who had not yet been elected, to preside as if she was a judge over cases from the bench in her courtroom.
On Dec. 1, the Illinois Courts Commission unanimously ordered the removal and permanent retirement of Cook County Circuit Judge Valarie Turner, declaring, while her diagnosis leaves her "mentally unable to perform her duties as judge," the commission could not simply dismiss her complaint, because to do so would not send a strong enough statement against her alleged conduct.
"There is simply no question that these proceedings, wherein respondent permitted a person, not elected or sworn in as a judge, to don respondent's robe and perform functions that only an elected judge is permitted to perform, were prejudicial to the administration of justice, brought the judicial office into disrepute, and diminished the public's confidence in the integrity of Illinois's judges," the commission wrote in its order.
"Although there is no requirement that the Board make these showings where a complaint is filed based upon a judge's inability either to physically or mentally perform the functions of a judge, it is clear to this Commission that the proceedings that launched the Board's investigation into respondent (Turner) resulted in the negative consequences to the Illinois judiciary described above."
The matter was referred a year ago to the Courts Commission by the Illinois Judicial Inquiry Board, which filed a complaint against Turner, alleging the board believed the judge, who had served on the Cook County bench since 2002, was "mentally unable to perform her duties," after investigating the events of Aug. 11, 2016, when Turner was accused of allowing then-law clerk Rhonda Crawford preside over at least two traffic cases during an afternoon court call at the courthouse in suburban Markham.
In March 2016, Crawford, who had worked at the Markham courthouse, had secured the Democratic nomination for a judgeship in the county's First Judicial Subcircuit. No Republican or independent candidate had filed to seek the judicial post, leaving Crawford unopposed on the general election ballot.
However, on Aug. 11, a municipal prosecutor handling the traffic cases in Turner's courtroom that day complained of Turner's and Crawford's conduct to Judge Marjorie Laws, who presides over the Markham courthouse.
According to the Courts Commission order, that day, Turner abruptly stopped the court call, and informed she was "going to switch judges," before giving her judicial robe to Crawford, and allowing the yet-unelected clerk sit in the judge's chair and rule on motions within the traffic cases.
The odd behavior purportedly made the prosecutor suspicious, leading him to report the matter.
Laws then confronted both Turner and Crawford. According to the Courts Commission report, Turner allegedly told Laws she allowed Crawford to preside because Turner "thought she (Crawford) was a judge."
Six days later, the Executive Committee of the Cook County Circuit Court "concluded that the allegations posed a threat of injury to the public's confidence in the integrity and impartiality of the judiciary and to the orderly administration of justice," reassigning Turner from the bench and firing Crawford.
While Crawford won election to the bench, the Illinois Supreme Court barred her from taking that judicial position.
Turner's case was then referred to the Judicial Inquiry Board, to whom Turner revealed in November 2016 she had been diagnosed with Alzheimer's. The Courts Commission order does not indicate when she was so diagnosed.
The Commission order indicates Turner had been taking medication to address some of the symptoms of the condition, but does not indicate when she had begun taking that medication.
At hearings before the Judicial Inquiry Board, Turner asked for the disciplinary complaint against her be dismissed because she "was 'not contesting that she's mentally incapable of performing her duties' but … 'she will not return to the bench' and would be 'essentially retiring' by applying for temporary total disability benefits."
At that hearing, Turner also reiterated her belief Crawford had been a judge on Aug. 11, 2016, adding: "In our district, when a new judge comes on, they shadow a judge to see, you know, how that judge does the judging. So [Crawford] was shadowing me. I thought she was a judge."
The Commission's order says Turner's temporary disability benefits request was approved by the Judge's Retirement System in January 2017.
Despite Turner's condition, however, the Courts Commission steadfastly refused to simply dismiss the disciplinary complaint, noting the Judicial Inquiry Board had found "'for economic reasons' (Turner) … 'has chosen not to retire and receive permanent disability benefits. Instead, she has chosen to remain a judge and to seek temporary disability status.'"
The Courts Commission order said they did not believe Turner's receipt of the temporary disability benefits, nor her assertions she would not in the future seek to return to the bench, were enough to consider her effectively retired.
Turner, the Commission said, "has not voluntarily terminated her employment. She has not given a formal notification, or taken any other action which would surrender or relinquish her office. In fact, there is no vacancy for her judgeship. Instead, by applying for and accepting temporary total disability benefits, respondent (Turner) has chosen to hold on to her judicial office, leaving open the possibility that she could return to that position in the future."
"… Respondent effectively asks this Commission to abdicate its constitutionally imposed duties based on her promises and to ignore the fact that she is mentally unable to perform her duties on what she admits is a permanent condition, so as to allow her to maximize her pension," the Commission wrote.
According to information posted on the website of the Judges' Retirement System of Illinois, which oversees judicial pensions, judges who retire at the age of 60 with at least 10 years of service on the bench, are eligible to receive pensions worth an additional 2.5 percent of their final salary for each additional six months they serve on the bench.
For instance, judges with 14 years of service are eligible to receive an annual pension benefit equivalent to 55 percent of their final salary, while judges with 15 years of service could receive 60 percent of their final salary.
Turner was 59 in 2016, and according to public records, earned a salary of $188,000 per year.
While saying they are "sympathetic to (Turner's) mental health issues" and noting the "order is not intended to punish or penalize (Turner) because she suffers from Alzheimer's," the Commission said the nature of the accusations against Turner required they act.
"… We cannot ignore that the complaint at issue in this matter was initiated based on respondent's actions in allowing a person who was not elected or sworn in as a judge to preside over formal matters which could only be resolved by a judicial officer," the Commission's order said.
The Commission's order to retire Turner from the bench was "effective immediately."