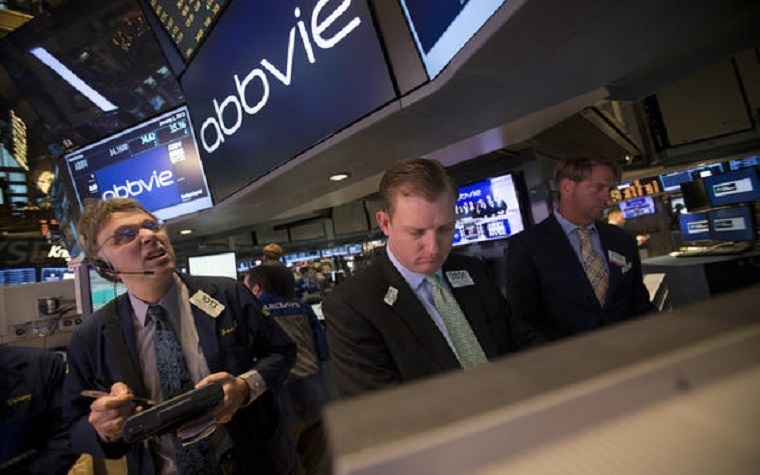 Saying the jury's findings were too conflicting and inconsistent to unravel in a post-trial motion, a Chicago federal judge has instead ordered a new trial, tossing out that jury's verdict ordering drugmaker AbbVie to pay $150 million to a man who claimed AbbVie's promotion of its testosterone therapy drug, Androgel, led his doctor to prescribe it to him, allegedly later resulting in a heart attack.
On Dec. 22, U.S. District Judge Matthew F. Kennelly vacated the jury award in favor of plaintiff Jesse Mitchell, rejecting attempts by lawyers for both sides to attempt to rationalize the jury verdict in their favor, with Mitchell asking the judge to rectify a seeming legal impossibility to allow him to claim the damages, and AbbVie asking the court to rule the jury's seeming error should allow it to walk away from the case entirely.
"Both parties' attempts to provide a consistent account of the jury's verdict, and thereby avoid the need for a new trial on liability and damages, are unconvincing," Kennelly wrote in his opinion.
The judge's decision largely undoes the verdict reached in July, at the conclusion of one of the first in a series of so-called bellwether trials in a massive class action involving thousands of claims against AbbVie and other drugmakers who made testosterone therapy replacement drugs similar to Androgel. The complaints have been consolidated by the federal courts, and are being heard as a multi-district litigation before Kennelly in Chicago.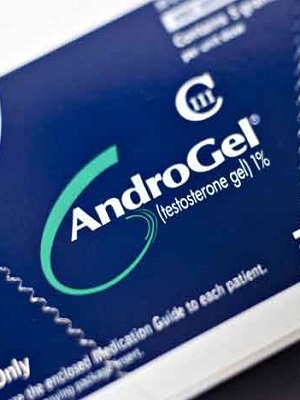 Since 2014, such cases have piled up in federal courts across the country, alleging the testosterone drugs were not only useless, but actually harmful. While the suits allege the companies also falsely marketed the drugs to treat a variety of other conditions, including diabetes, AIDS, cancer, depression and anxiety. The lawsuits further allege the drugmakers invented a nonexistent condition called "andropause" or "low T," which they allegedly said could be treated by their drugs
However, plaintiffs claim the pharmaceutical companies played down or skipped over an increased risk of cardiovascular conditions arising from the use of the drugs, including heart attack, blood clots and stroke.
To gauge how juries might respond to the claims, the judge selected eight of the cases to move forward to trial.
In Mitchell's case, jurors refused to find AbbVie directly liable for Mitchell's heart attack. Instead, the jury found AbbVie had falsely marketed Androgel to doctors, leading Mitchell to take the drug and suffer a heart attack. Jurors then declined to award Mitchell any compensatory damages, but still ordered $150 million in punitive damages against AbbVie.
The verdict prompted a motion from AbbVie to vacate the award, citing longstanding guidelines barring the imposition of punitive damages if no compensatory damages had been awarded. AbbVie essentially argued the jury's verdict could not stand because the jury had not found AbbVie's marketing caused Mitchell an injury for which Mitchell could be compensated, despite Mitchell's bills for medical care.
Mitchell responded with a motion asking the judge to order compensatory damages, in addition to the punitive damages.
Neither party requested a new trial.
The judge, however, declined to give either side what it requested.
Instead, he vacated the jury's $150 million award and ordered a new trial on the question of whether AbbVie falsely marketed its Androgel. He said "reasonable" jurors could yet find AbbVie responsible for Mitchell's heart attack.
"The Court finds that the evidence at trial would permit a reasonable jury to find that Mitchell proved each element of his fraudulent misrepresentation claim by clear and convincing evidence," Kennelly wrote.
The judge set a new trial to begin March 5, 2018.
Mitchell was represented by attorneys with the firms of Levin Papantonio Thomas Mitchell Rafferty & Proctor, of Pensacola, Fla.; the Alvarez Law Firm, of Coral Gables, Fla.; Seeger Weiss, of New York; Goldberg & Osborne, of Tucson, Ariz.; Heard Robins Cloud, of Santa Monica, Calif.; and Douglas & London, of New York.
AbbVie was defended by the firm of Dechert LLP, of Princeton, N.J.