By Greg Gjerdingen from Willmar, USA (Burlington Northern Santa Fe) [CC BY 2.0 (http://creativecommons.org/licenses/by/2.0)], via Wikimedia Commons
CHICAGO — A federal judge has said a man who had been denied employment by a railroad because he was too obese can continue his lawsuit accusing the railroad company of disability discrimination.
U.S. District Judge Sharon Johnson Coleman denied the request from Burlington Northern Santa Fe Railway for summary judgment in a case brought by plaintiff Ronald Shell, who alleges BNSF withdrew an offer of employment in 2011 after finding out that his body mass index was 47.5.
A doctor employed by the company found Shell was not medically qualified for certain positions based on his BMI and suggested the company might re-extend an offer of employment if he lost 10 percent of his weight, according to the court's opinion.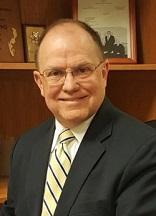 Nicholas Esposito | Esposito & Staubus
Shell filed suit, claiming BNSF violated the American with Disabilities Act (ADA) "by taking an adverse employment action against him because it regarded him as being disabled," Coleman said in the opinion.
BNSF, for its part, moved for summary judgment, arguing that obesity is only a "disability" under the ADA if it is caused by an "underlying physiological cause," which the company contends is not the case with Shell. Additionally, BNSF argued "its actions are protected under the business-necessity defense" even though it "readily admitted that it refused to hire Shell based on its fear that he would develop sleep apnea, diabetes or heart disease" because of his weight.
Coleman, however, denied BNSF's motion for summary judgment, holding that it is "impossible to determine whether Shell's health posed so great a safety risk that his exclusion from safety-sensitive positions constituted a business necessity."
In addition, Coleman said "BNSF's willingness to employee individuals with Class III obesity upon marginal weight loss undermines its claim that individuals with Class III obesity are inherently too dangerous to employ in safety-sensitive positions."
"BNSF is acting based upon an anticipated worst-case scenario derived from precisely the sort of myth, fear or stereotype which the ADA is meant to guard against," Coleman said.
Shell is represented by attorneys Nicholas Frank Esposito, Bradley K. Staubus and Christopher K. Crimer, of the firm Esposito & Staubus, of Burr Ridge.
BNSF is represented by the firms of Thompson & Knight LLP, of Dallas, and Daley Mohan Groble PC, of Chicago.