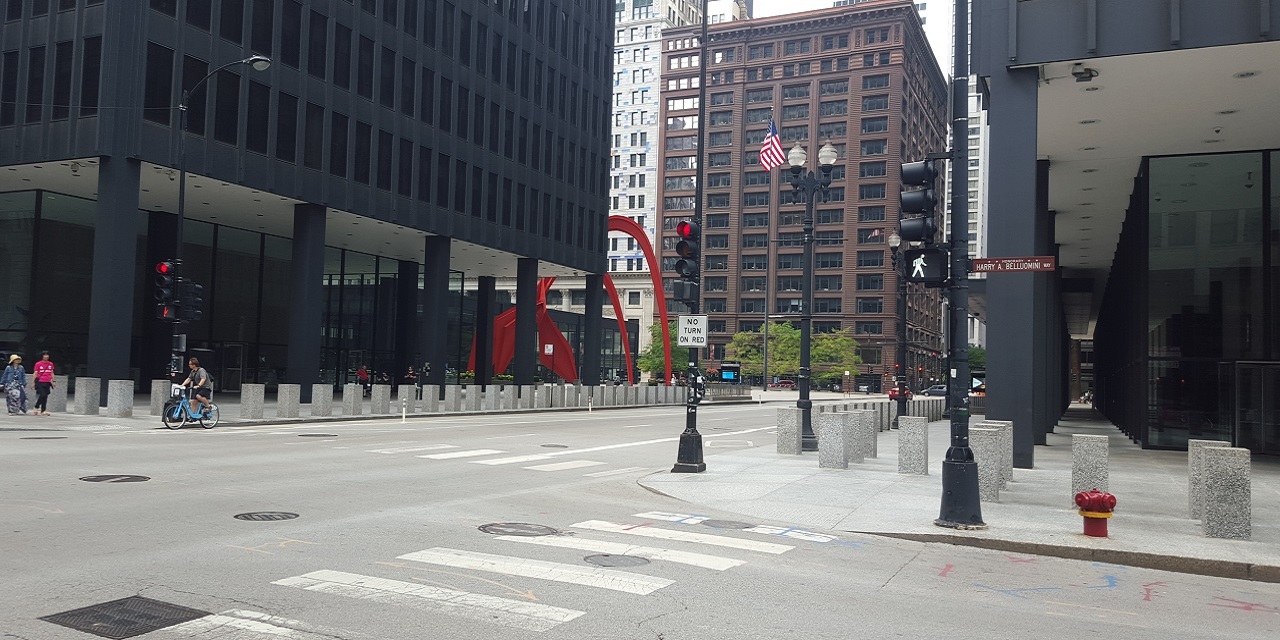 Two companies specializing in software used by car dealerships must face an antitrust lawsuit alleging they improperly cornered the market for key industry data, and allegedly used their market share to close off competitors and jack up prices charged to vendors seeking the information they held.
The underlying action is a dispute between Authenticom, based in La Crosse, Wis., and two companies, CDK Global, headquartered in northwest suburban Hoffman Estates, and Reynolds & Reynolds, based in Kettering, Ohio. CDK and Reynolds provide licensed computer software to about 75 percent of car dealers in the U.S., who use the software to manage such aspects of their businesses as inventory, payroll and sales, according to court papers.
Car dealers have let third-party vendors access their data, so vendors can supply dealers with an array of services, such as managing inventory and customer relations, as well as handling vehicle registrations. Businesses such as Authenticom employ their systems to convert dealers' raw data into a form usable to vendors, who depend on the data for their livelihoods, the suit said.
However, the lawsuit accuses the defendants of working together to use their control of that raw data to drive third-party firms from the marketplace so as to monopolize the data conversion market.
In November, the U.S. Court of Appeals for the Seventh Circuit invalidated an injunction in favor of Authenticom, saying it improperly distorts the marketplace. The appeals panel then sent the case back to U.S. District Judge Amy St. Eve for further proceedings on the case. In her May 14 opinion, Judge St. Eve noted the case has been consolidated with "a handful of potential tag-along lawsuits."
St. Eve said the defendants framed their argument for dismissal on a claim Authenticom was trying to "vindicate an illegal trade through an antitrust lawsuit," saying the company's complaint admitted it accessed dealer management systems and pulled data without authorization, allegedly in violation of cyber security laws like the Computer Fraud and Abuse Act and the Wisconsin Cyber Crimes Act.
However, the judge cited several examples of cases establishing a plaintiff's right to pursue antitrust claims, even while facing liability for its own wrongdoing. She distinguished this case from examples of plaintiffs who tried to prove antitrust violations that affected otherwise illegal activity, such as making gambling punchboards or importing prescription drugs.
"Authenticom's as-alleged practices are not illegal independent of Defendants' challenged conduct," St. Eve wrote, adding the defendants also overstated the extent to which they said Authenticom lacked authorization for its own conduct.
She said Authenticom's allegations concerning CDK and Reynolds' intent to join forces to drive Authenticom and similar independent firms out of business, are sufficient to allow their antitrust complaint to continue.
St. Eve said it is fair to infer that CDK and Reynolds "desired the luxury of taking an action profitable for them but disadvantageous to their customers (by excluding a cheaper rival in the downstream data-integration market) without fearing that their customers would respond by, for example, turning to another provider."
She did, however, grant the defendants' motion to dismiss some of Authenticom's allegations related to alleged market division, saying its complaint only functionally applied to data protection allegations. She also agreed to dismiss portions of the complaint that relied on assertions car dealers choose which integrator to use, saying vendors - not car dealers - are the actual consumers in such transactions.
St. Eve also parsed a distinction with respect to monopolization claims, agreeing with Authenticom that CDK and Reynolds "monopolized the purported data-integration aftermarkets for their respective DSMs," not the primary markets, as the defendants tried to contend.
She also noted that, although Reynolds has a longer established track record of contract language opposing third-party data integration, Authenticom is still allowed to question contracts barring vendors from sharing Reynolds' integration fees with dealers, as they prevent customers from assessing whether Authenticom might be a more cost effective option.
The judge granted Authenticom until June 4 to attempt to revive the claims dismissed without prejudice.
Authenticom is represented by Godfrey & Kahn, of Madison, Wis. and Kellogg, Hansen, Todd, Figel & Frederick, of Washington, D.C.
CDK Global is represented by Mayer Brown LLP, of Chicago and Washington, D.C., and Foley & Lardner, of Madison, Wis.
Reynolds & Reynolds is represented by the following: Sheppard, Mullin, Richter & Hampton, of San Francisco; Perkins Coie LLP, of Chicago and Madison, Wis.; and Gibbs & Bruns, of Houston.