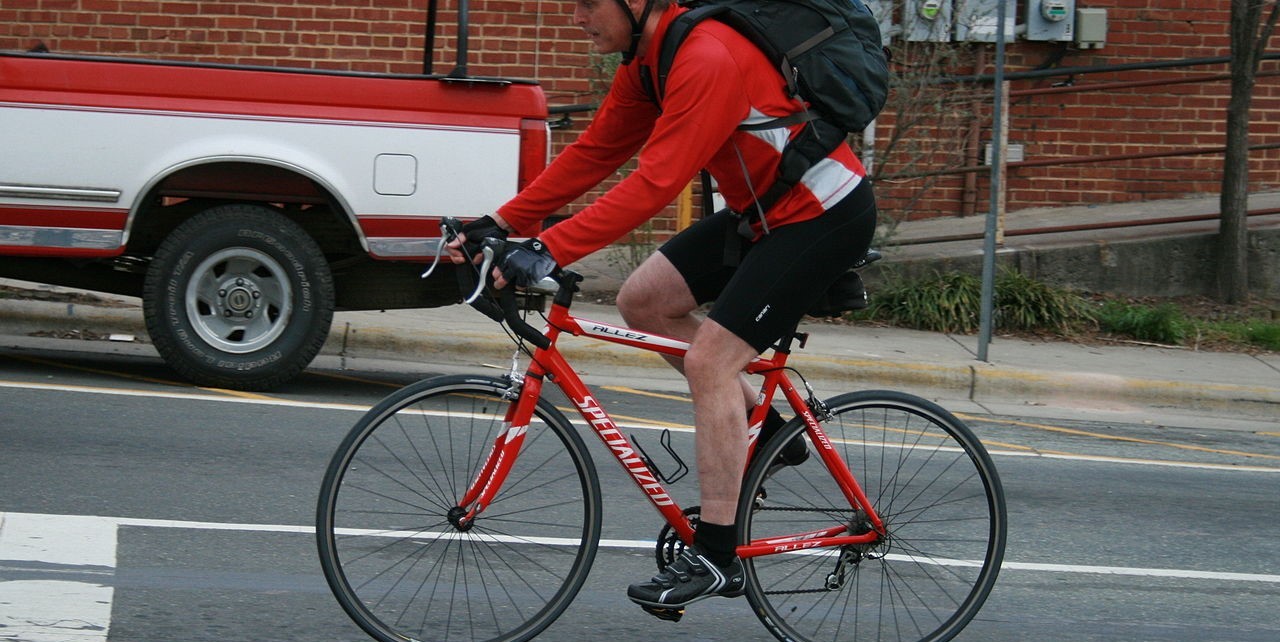 Ildar Sagdejev (Specious) [GFDL (http://www.gnu.org/copyleft/fdl.html) or CC BY-SA 4.0 (https://creativecommons.org/licenses/by-sa/4.0)], from Wikimedia Commons
ELGIN – The case of a bicyclist injured while traversing a bridge in suburban Lake Forest about four years ago is on its way back to Lake County Circuit Court, after a state appeals panel unanimously ruled the lower court had improperly dismissed the litigation.
The bicyclist, Roger E. Medema, sued the city of Lake Forest after his bike slipped from under him while he was on a wet city bridge in 2014. Medema alleged the city was negligent, acted with willful and wanton conduct and was liable for injuries he suffered. The trial court had granted summary judgment in favor of the city, but the Illinois Second District Appellate Court panel reversed and remanded that decision last week.
"The trial court improperly found, as a matter of law, that defendant's actions were not willful and wanton, as the evidence presents a material question of fact to be resolved at trial," the appeals court's 13-page judgment said.
Medema also sued an engineering company, but that litigation was not part of his appeal.
Appellate Court Justice Michael Burke wrote the court's Nov. 7 judgment, in which Justice Donald C. Hudson and Justice Joseph E. Birkett concurred.
The decision was issued as an unpublished order under Illinois Supreme Court Rule 23, which limits its use as precedent.
Medema, described in the judgment as "an experienced bicyclist" who "had bicycled over the bridge multiple times in the past," was injured Sept. 13, 2014, while riding along Laurel Avenue Bridge when his bicycle slipped out from under him on the bridge's wooden deck.
"It had rained the night before plaintiff's accident and plaintiff knew the wooden bridge deck would be more slippery when wet," the background portion of the judgment said. "At the time of the incident, plaintiff was aware of precautionary measures necessary when crossing a wet bridge, such as moving across the bridge at a slower speed. He testified that he had reduced his speed to about 5 miles per hour while crossing the bridge prior to his fall."
A Lake County judge granted the city's motion for summary judgment, finding the city's conduct had not been willful and wanton. Medema appealed, arguing there exists a genuine question of material fact about whether the city acted willfully and wantonly when it failed to remedy the "unreasonably dangerous condition of the bridge despite its actual or constructive notice of the dangerous conditions," the ruling states.
The appellate justices agreed with Medema.
"While it is obvious that a bridge may be more slippery when it is wet, whether this bridge was truly unduly slippery is a question of fact for the jury," the justices said.
According to Lake County court records, Medema is represented by attorney Christopher Goodsnyder, of Chicago.
Lake Forest has been represented by attorney Jon Yambert, of Chicago.