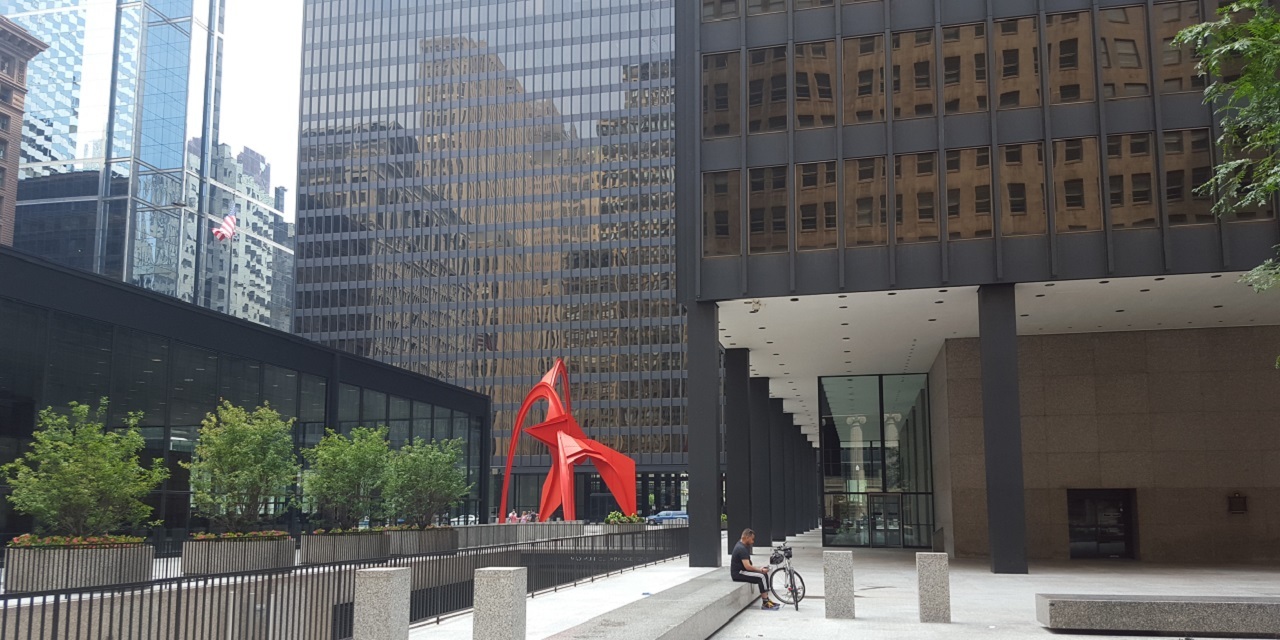 Jonathan Bilyk
A former Chicago lawyer, one of the principals at Prenda Law and one of the masterminds behind a scheme to secure millions of dollars in settlements as part of a shakedown scheme targeted at those downloading online porn, has been sentenced to five years in prison.
On July 9, John L. Steele, 48, now of Florida, and formerly of Chicago, was sentenced in federal court in Minnesota. He was also ordered to pay more than $1.5 million in restitution.
Steele had pleaded guilty in 2017 to federal charges of conspiracy to commit mail and wire fraud, and conspiracy to commit money laundering.

Prenda Law partners John Steele, Paul Hansmeier, Paul Duffy
The prosecution had been handled by the Minnesota U.S. Attorney's Office.
Steele's sentencing comes about a month since his former Prenda Law partner Paul Hansmeier, of Minnesota, was also sentenced on the same charges. Hansmeier was sentenced to 14 years in prison.
While Minnesota U.S. Attorney Erica McDonald and others involved in the federal investigation and prosecution commented extensively following Hansmeier's sentencing, they provided no comments in the release announcing Steele's sentence.
According to a report published in the Minneapolis Star Tribune, Steele's sentence was lessened by his willingness to cooperate fully with federal prosecutors after he was indicted in late 2016.
Steele has since been disbarred in Illinois, as well. Before he was disbarred, Steele had also filed a flurry of lawsuits targeting small businesses over alleged violations of the Americans with Disabilities Act for allegedly not providing required access for those in wheelchairs.
The indictments and disciplinary actions arose out of the partners' alleged actions through their various firms, most notably Prenda Law, to use the courts to allegedly orchestrate what federal prosecutors described as "an elaborate scheme to fraudulently obtain millions of dollars in copyright lawsuit settlements by deceiving state and federal courts throughout the country."
According to court documents, Hansmeier and Steele, along with former law partner Paul Duffy, now deceased, launched a practice, centered on amassing relatively small settlements, amounting to a few thousand dollars per settlement, from an array of people around the country accused of illegally downloading copyrighted online pornographic videos.
Prosecutors said from 2011-2014, the Prenda partners created fictitious business entities to lay claim to the rights to the porn videos, while also creating and posting some of the content themselves to entrap those who later downloaded it from file-sharing sites.
The lawyers allegedly filed "bogus copyright lawsuits" to use the courts' authority to learn the identities of those to whom they could send letters and other communications threatening "enormous financial penalties and public embarrassment" unless they agreed to pay off the Prenda lawyers.
Prosecutors said the Prenda lawyers also staged data breaches and recruited "ruse defendants" who would appear to settle quickly to sidestep courts' attempts to shut down their suspect subpoena powers.
Prosecutors said Steele and Hansmeier collected about $3 million in settlements through the scheme.