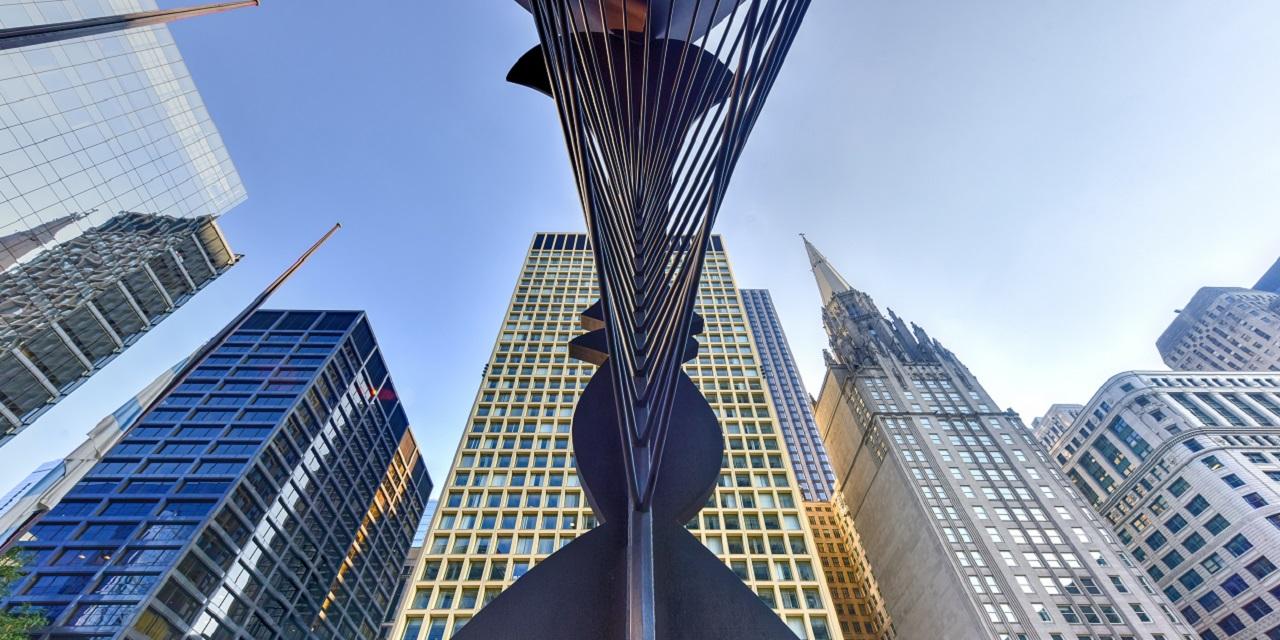 CHICAGO -- A lawyer who owns a Loop condominium and has been embroiled in legal spat with his condo association for years is now suing three fellow condo owners and the condo association's attorneys, alleging they impugned his integrity by telling condo residents he was allegedly delaying a suit by the association against him through "frivolous" and "dilatory" motions.
Robert J. Porada, a lawyer with offices in Chicago, recently filed suit in Cook County Circuit Court against Martha J. Lavelle, Noreen T. Coady and Joan D. Jerabek, as well as the City Centre Condominium Association board's attorneys, Kelly C. Elmore and Janelle A. Dixon, of the firm of Kovitz Shifrin Nesbit in Mundelein.
Lavelle, Coady and Jerabek are also condo board members, but Porada is suing them in their capacities as owners, not members.
Porada said he has owned a condo and garage space at 208 W. Washington St., Chicago, since 2001. In 2016 the association board took legal action against Porada, alleging he leased his parking space to a nonresident in violation of association rules. Porada, serving as his own attorney, responded with a complaint alleging the board and the property manager, Sudler and Company, obstructed his ownership rights and engaged in "malicious and reckless conduct."
Porada's suit was dismissed as lacking specifics and he was ordered to pay the board's attorney fees. On appeal the dismissal was upheld, but the order to pay fees was overturned.
The board's action against Porada over the parking space was voluntarily dismissed in late 2018.
Porada, acting again as his own attorney, has recently leveled a suit, alleging Elmore sent a letter in June 2018 to 208 condo owners and residents. The letter allegedly said, among other things, Porada had "filed a number of frivolous motions that have delayed resolution of the case and prevented the case from proceeding on the merits." The "case" to which the letter referred, was the board's action against Porada. Porada alleges those statements were false.
Further, Elmore allegedly said Porada's motions were driving up the association's legal costs. In addition, Elmore orally made allegedly false statements to about 75 people at an association meeting that Porada was intentionally slowing down the case, Porada alleged.
Lavelle and Coady are also alleged to have sent letters, in their capacities as owners, to other owner-residents, which mirrored the letter sent by Elmore. Jerabek allegedly made false oral statements, in her capacity as an owner, to owner-residents that Porada refused to pay court-ordered money owed the association.
The alleged false information that was allegedly spread by the three women was given to them by Elmore. Porada said that information had been given to Elmore by Dixon.
The allegedly defamatory statements suggest Porada is "litigious, frivolous, dilatory, sanctionable, disobeyed a circuit court judge, spendthrift, endlessly time consuming, a debtor with an unsatisfied judgment, disobeyed the court filing rules, tardy, lacking evidence to support his claim[s], et al and, therefore, constitute defamation," Porada said.
Porada continued, saying the statements also impute he has a "want of integrity in the discharge of the duties of Porada's office" and a "lack of ability in his trade, profession or business."
In the November 2018 appellate ruling that said Porada did not have to pay the board's legal fees, Justice Mathias Delort, nonetheless, found Porada tried to "needlessly harass the defendants and increase litigation costs." Delort also said Porada adopted a "highly derisive and sarcastic tone" in his written appellate arguments.
Porada has been licensed to practice law in Illinois since 1984. He said he primarily handles civil matters.