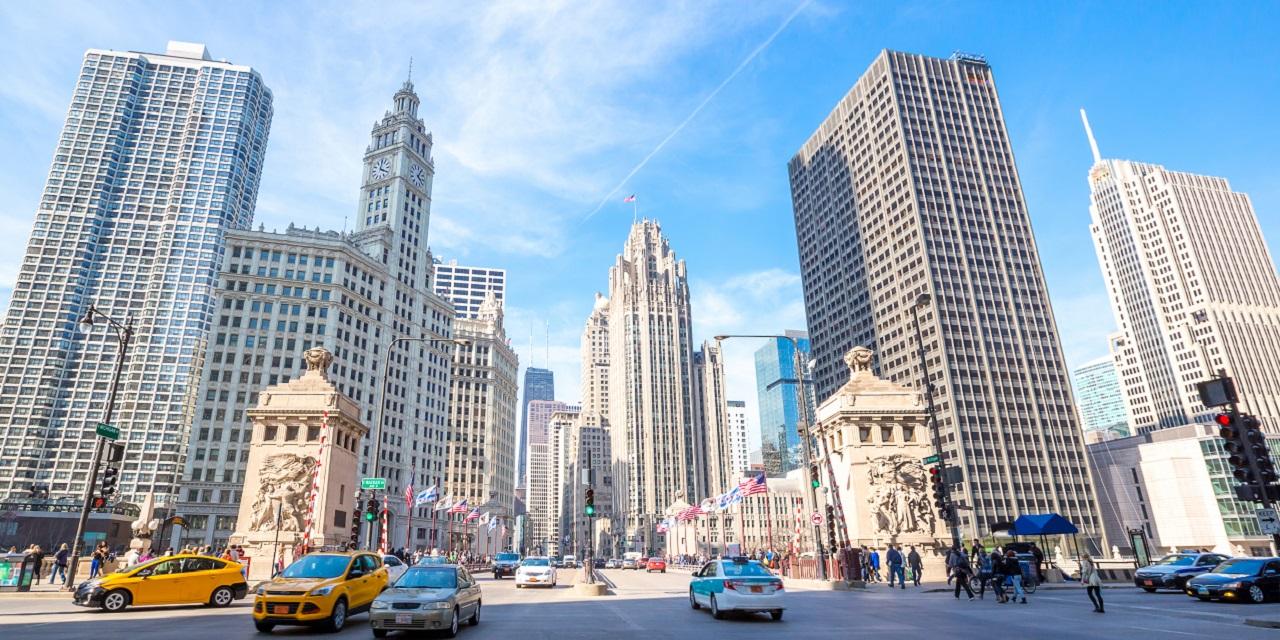 CHICAGO — A judge has tossed a defamation lawsuit brought by two brothers who headed trouble online brokerage Ditto Trade against Tribune Media and Chicago media executive Larry Wert. And in the wake of the dismissal, Wert has renewed his request for sanctions against the brothers who initiated the court fight.
The lawsuit dates to December 2016 when brothers Joseph and Avi Fox, the former leaders of Ditto Trade, filed the pro se complaint against Wert, president of broadcast media for Tribune Media; Tribune Media itself; and radio host Marc S. Mandel, of Boulder, Colo., who served as a Ditto consultant from August 2012 - December 2014 and became a shareholder in February 2013.
The lawsuit demanded $100 million in damages, accusing the defendants of an alleged scheme to ruin Ditto Trade's reputation and business. The company, which specialized in allowing customers to more or less copy the trading activities of certain equities traders, closed in December 2015, a few months after the federal Securities and Exchanges Commission imposed sanctions on Jospeh Fox for allegedly violating the Securities Act. The SEC said Ditto Trade didn't provide investors with certain required documents and failed to file required registration statements.
Cook County Judge Jerry Esrig issued an order July 29 denying the brothers' motion for leave to file a fifth amended complaint. He said they improperly added Tribune Media, which had been voluntarily dismissed, and Tribune Broadcasting, which to that point hadn't been a named defendant. Esrig dismissed both from the complaint.
Esrig also said the proposed fifth amended complaint doesn't cure any defects of the corrected third amendment complaint. He said the amendment relies on two communications: a letter from Wert's lawyer to Ditto's board, CEO and attorneys, and an email Wert sent to all Ditto shareholders. He said the absolute litigation privilege means the letter can't be used to support a defamation claim because it is fundamental to another lawsuit involving Wert and key Ditto figures.
Wert's email didn't rise to the standard of defamation, Esrig wrote, but should be read as "opinions about how sufficiently, appropriately and satisfactorily Joseph Fox has explained his actions."
Further, Esrig said, the complaint again failed to detail financial damages resulting from Wert's allegedly defamatory email, also dooming its false-light claim. He also wrote that none of the new allegations supporting a claim of intentional infliction of emotional distress "are, in isolation, so outrageous in character, and so extreme in degree, as to go beyond all possible bounds of decency."
In October, Esrig denied a sanctions request from Wert without prejudice, saying it wouldn't be proper "absent a successful motion based on the absolute litigation privilege." With that aspect a key component in Esrig's dismissal of the complaint, Wert and Mandel renewed the motion.
In that Aug. 28 filing, Wert and Mandel said not only should the Foxes' lawyers have been aware the communications they cited in defamation claims were protected by the absolute litigation privilege, but Wert's lawyers sent two formal letters making them expressly aware of that statue's applicability to the case at hand.
Despite that, Wert continued, the Foxes declined to withdraw their second amended complaint, signed and filed their third amended complaint, filed a corrected third complaint without leave to do so, then filed a fourth amended complaint without leave before requesting leave to file the fifth amended complaint. Wert said those actions constitute a pattern "of frivolous pleadings that were not warranted by existing law or a good faith argument for the extension, modification, or reversal of existing law" that entitle him to the recovery of his expenses in defending the litigation.
Wert is represented in the matter by Akerman LLP.