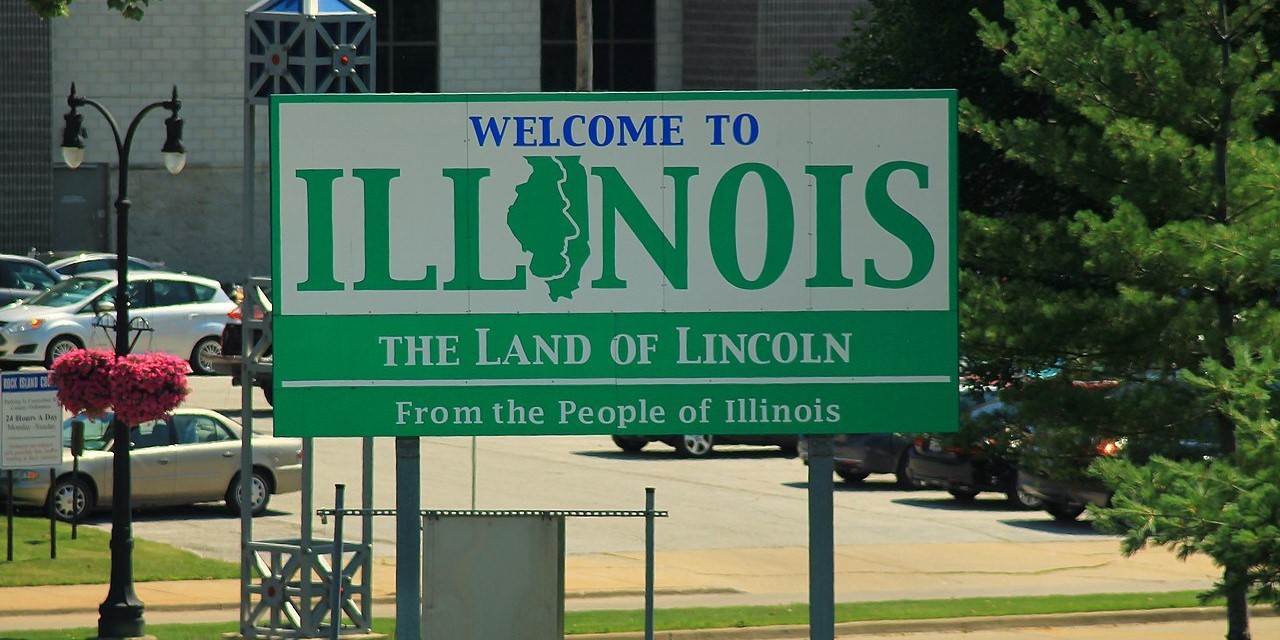 CHICAGO – A state court in North Carolina has struck down a gerrymandered legislative district map, becomign the second state whose courts have used a provision also found in Illinois' state constitution to invalidate a district map favoring Republicans.
But CHANGE Illinois, a group that has led the push for anti-gerrymandering measures in Illinois, says such a lawsuit, to challenge district maps that favor Illinois Democrats, may not be the best course of action to advance redistricting reforms in the Prairie State, just yet.
Rather, CHANGE Illinois Policy Director Ryan Tolley said two proposals now pending in the Illinois General Assembly is a better way for Illinoisans to achieve a rewrite of their current gerrymandered voting districts.

CHANGE Illinois Policy Director Ryan Tolley | Photo courtesy of Change Illinois
"The preferred option for CHANGE Illinois is to amend the constitution through the state legislature," Tolley said. "If Illinoisans demand change from their representatives, we can make this happen."
CHANGE Illinois helped write two joint resolutions to rewrite the state's constitution to allow for redistricting reform. They have been introduced as Senate Joint Resolution-Constitutional Amendment 4 and House Joint Resolution-Constitutional Amendment 5. Either measure would place the so-called "Fair Maps Amendment" on the ballot throughout Illinois next year.
Both joint resolutions also have bipartisan support, Tolley said.
SJRCA0004 was introduced into the Senate in January by chief co-sponsors Sen. Dave Syverson (R-Rockford), Sen. Heather A. Steans (D-Chicago), Sen. Jennifer Bertino-Tarrant (D-Joliet) and Sen. Andy Manar (D-Bunker Hill). The joint resolution was referred to the Assignments committee and since has picked up 32 co-sponsors from both sides of the aisle, but no additional action has been taken.
The House companion joint resolution, HJRCA0015, also was introduced into that chamber in January by chief co-sponsors Rep. Jim Durkin (R-Western Springs) and Rep. Linda Chapa LaVia (D-Aurora). The bill was immediately referred to the House Rules Committee and has since picked up additional chief co-sponsors Rep. Tim Butler (R-Springfield) and Rep. Frances Ann Hurley (D-Chicago), in addition to 20 co-sponsors from both sides of the aisle. No additional action has been taken.
Democrat Gov. J.B. Pritzker has expressed support for the concept behind the Fair Maps Amendment. As he sought election in 2018, Pritzker told the Chicago Tribune that the state "should amend the constitution to create an independent commission to draw legislative maps, and I have supported this effort for years."
Pritzker reportedly donated $50,000 to a fair maps initiative in 2014. But he has been largely silent about redistricting since his inauguration in January.
Tolley didn't entirely rule out court action as part of redistricting in Illinois.
"A court challenge for Illinois is a possible route as our state constitution calls for free elections," Tolley said. "However, that would not be an option until after the maps are redrawn and Illinoisans deserve to have their votes matter now. We ensure this by putting the Fair Maps Amendment on the ballot in 2020."
CHANGE Illinois is a coalition of "experienced political reformers and innovators" and other Illinoisans "from all walks of life who are ready to act to achieve a better state," the group's website says.
Tolley's comments followed a major gerrymandering court decision in North Carolina.
In its 357-page ruling issued Sept. 3, Wake County Superior Court three-judge panel unanimously ruled that the Republican-led North Carolina state legislature must draw new district maps for the state's House and Senate. The existing district map suffers from extreme gerrymandering "on a partisan scale to the advantage of the Republican party," the ruling said.
"In other words, the Court finds that in many election environments, it is the carefully crafted maps, and not the will of the voters, that dictate the election outcomes in a significant number of legislative districts and, ultimately, the majority control of the General Assembly," the North Carolina ruling said. "Faced with these facts, as proven by the evidence, the Court must now say whether this conduct violates the constitutional guarantees afforded to all citizens - Democrats, Republicans, and others - of equal protection, the right to associate, to speak freely through voting, and to participate in free elections."
The existing district maps had been drawn in 2017 and were intended to replace previous maps drawn in drawn in 2011 that also had been ruled unconstitutional. The 2011 and 2017 maps had been drawn by the state's Republican-led legislature.
The three-judge panel ruled that the existing district maps violate Equal Protection, Free Elections, Freedom of Speech and Freedom of Assembly clauses of the state's Constitution. The ruling ordered new maps be drawn and that state officials, defendants in the case, "shall conduct the entire remedial process in full public view," the ruling said.
Superior Court judges Paul C. Ridgeway and Alma L. Hinton, both Democrats, and Joseph N. Crosswhite, a Republican, concurred in the ruling.
The ruling came a few months after the U.S. Supreme Court ruled 5-4 in June that federal courts cannot act to redress blatantly partisan electoral district maps. The Wake County Superior Court ruled in September that state courts could.
"The case before this court asserts only North Carolina constitutional challenges to the enacted legislative maps," the North Carolina ruling said. "Hence, this court considers whether the North Carolina Constitution provides the standards and guidance necessary to address extreme partisan gerrymandering."
Shortly after the decision was issued, North Carolina Republican Senate leader Phil Berger announced that there would be no appeal and, instead, the process of drawing up new maps would begin.
"We disagree with the court's ruling as it contradicts the Constitution and binding legal precedent, but we intend to respect the court's decision and finally put this divisive battle behind us," Berger said in a widely published statement. "Nearly a decade of relentless litigation has strained the legitimacy of this state's institutions, and the relationship between its leaders, to the breaking point. It's time to move on."
Last year, the Pennsylvania state Supreme Court also struck down a Republican-drawn map, asserting the maps violated that state's citizens' rights to free elections. Such language is mirrored in the Illinois state constitution. To date, however, no similar legal challenges have been launched in Illinois, where Democrats under Illinois House Speaker Michael J. Madigan have dominated the legislative redistricting process. The lack of legal challenges has also come despite repeated decisions by the state's courts to terminate citizen-led initiatives to amend the state constitution to pare back some of the gerrymandering power from Madigan and his Democratic allies.
Tolley said Illinois may need to wait longer still for any such legal actions to challenge the power of the Democrat-dominated state legislature to draw their own districts.
While the North Carolina decision may be good for that state, it may not be the best option in Illinois, Tolley said, preferring to instead focus on the possibility of placing an amendment on the ballot in 2020.
"We are encouraged by any and all steps to end gerrymandering and believe the North Carolina decision accurately recognized that partisan gerrymandering undermines free elections," Tolley said. "We hope that the outcome for the voters of North Carolina will be what the court intended, legislative maps that are unimpeded by partisan influence."