CHICAGO -- A federal appeals panel has ruled railroad BNSF could legally decline to hire an obese rail yard worker, because the Americans With Disabilities Act doesn't prohibit employers screening against able-bodied people who may be at risk of developing a disability in the future.
A three-judge panel of the U.S. Seventh Circuit Court of Appeals issued its ruling Oct. 29. The finding, in Shell v. Burlington Northern Santa Fe, is in keeping with another recent Seventh Circuit decision, Richardson v. Chicago Transit Authority, which found that obesity is not a physical impairment under the ADA, unless it has an underlying medical cause, and that employers can screen out job candidates at risk of obesity-related health complications.
Seventh Circuit judges William J. Bauer, Daniel A. Manion and Michael Y. Scudder Jr. reversed a federal district judge's decision that granted summary judgment to Burlington Northern Santa Fe Railroad in a lawsuit filed by rejected job candidate Ronald Shell.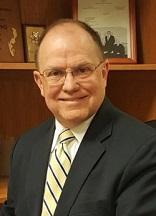 Nicholas Esposito | Esposito & Staubus
Shell had worked at the Corwith Rail Yard in Chicago for 33 years. When BNSF took over staffing at the rail yard, he applied to continue working there but was not hired after a pre-employment physical found him to be obese and at risk of developing weight-related health issues such as sleep apnea, diabetes and heart disease.
"BNSF does not hire applicants for safety-sensitive positions like the one Shell was applying for if their [body mass index] is 40 or greater," Scudder wrote in the court's opinion. "BNSF believes that someone with class III obesity could unexpectedly experience a debilitating health episode and lose consciousness at any moment, including while operating dangerous equipment – a result that could be disastrous for everyone in the vicinity."
Shell was told he would be reconsidered for the job if he lost at least 10 percent of his body weight and kept the weight off for at least six months. He sued, alleging the railroad had discriminated against him because of a perceived disability in violation of the ADA. According to Shell's claim, by discriminating against him based on the risk of future impairment, BNSF "has treated him as if he has the impairments now."
BNSF argued that obesity is not a qualifying impairment under the ADA and said there was no evidence anyone at the railroad perceived him to be disabled. If the court did find its refusal to hire Shell discriminatory, the railroad said, the policy is protected as a "business-necessity" defense under the ADA.
Scudder wrote that the evidence is clear BNSF did not perceive Shell as having any of the obesity-related conditions it feared he could develop. The question, the judge said, is whether the ADA covers an applicant an employer fears could develop a future disability. After dissecting the grammar of the statute, the court found the act is written in such a way that it applies only to present – not future – conditions.
"We find ourselves in good company with this reading of the ADA's text," Scudder wrote, elaborating on recent cases in other circuits that confronted the same question and came to the same conclusion. "Shell has not established that the company regarded him as having a disability or that he is otherwise disabled."
The case was remanded to the district court for further proceedings.
Shell has been represented in the proceedings by attorneys Nicholas F. Esposito, Bradley K. Staubus and Christopher K. Crimer, of the firm of Esposito & Staubus, of Chicago.
BNSF has been represented by attorneys Bryan P. Neal and Stephen F. Fink, of the firm of Thompson & Knight LLP, of Dallas, and attorneys Daniel J. Mohan and Matthew J. Hammer, of the firm of Daley Mohan Groble PC, of Chicago.