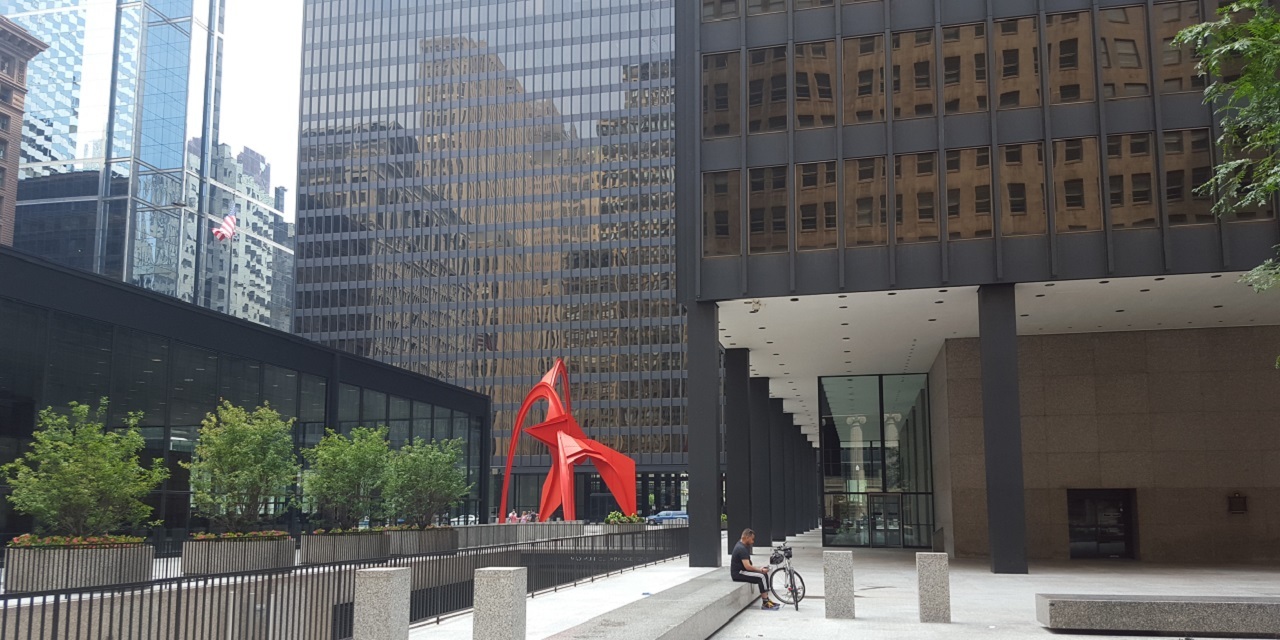 Jonathan Bilyk
A Chicago federal appeals court is asking an Aurora lawyer why he shouldn't be penalized for allegedly causing a "shameful waste of judicial resources," on behalf of a client whom the court said pushed an "utterly frivolous" discrimination lawsuit against a candy manufacturer and others.
A Nov. 7 ruling was issued by Judge Diane Sykes, with agreement from Judges Amy St. Eve and Michael Scudder, of the U.S. Seventh Circuit Court of Appeals. The ruling went against plaintiff Edith McCurry and suggests action against the law license of her attorney, Jordan T. Hoffman, who has an office in Aurora, according to state records.
Sykes told Hoffman he had 14 days from Nov. 7 to show why he should not be sanctioned for filing allegedly "bizarre" and "incoherent" appellate arguments. Sykes also said the Illinois Attorney Registration and Disciplinary Commission will be contacted, for the commission to take whatever action it deems necessary against Hoffman's license.

Seventh Circuit Judge Diane Sykes
McCurry worked, through Kenco Logistics Services, at a Mars candy company warehouse in Manteno, until March 2015 when all Kenco workers were laid off. Manteno is 50 miles south of Chicago, in Kankakee County. McCurry lives in the Kankakee area, court papers said.
In summer 2016, McCurry, acting as her own attorney, filed two federal suits Judge Sykes termed "sprawling." The suits did not address her layoff, but rather alleged Mars, Kenco and several supervisors discriminated against McCurry during her employment, based on her race, age, gender and disability. District Judge Colin Bruce granted defendants' motion to throw out the case, finding insufficient evidence to support McCurry's claims.
McCurry then retained Hoffman to represent her on appeal.
Sykes determined McCurry's arguments, even funneled through Hoffman, were still "baseless" and affirmed the lower court's dismissal.
Sykes then discussed, what she found to be, Hoffman's strange appellate brief.
"The hopelessness of McCurry's cause didn't deter her lawyer, Jordan Hoffman, from signing and submitting a bizarre appellate brief laden with assertions that have no basis in the record and arguments that have no basis in the law," Sykes said.
Sykes described the brief as a "monstrosity" and said the appeal "represents a shameful waste of judicial resources." Sykes noted the brief runs 86 "interminable" pages, "chock-full of impenetrable arguments and unsupported assertions," which is "organized in ways that escape our understanding."
Sykes included a passage from the brief as an example.
"McCurry experiences a change in fringe benefits; harsher scrutiny; failure to be promoted; lack of opportunities; lack of professional standing; economic sanctions; hostile work environment that led to an employee being shot on the premise, various verbal and physical assaults of African-Americans by Caucasian employees of use of gun violence, vehicular assault, amongst other forms of violence, the ever looming threat that a racially motivated altercation or riot may ensue and physical damage to McCurry's auto amongst actions/activities/conduct," Hoffman wrote.
Sykes observed: "Bad writing does not normally warrant sanctions, but we draw the line at gibberish."
Besides containing arguments "insubstantial to the point of incoherence," Sykes said the brief was a "typographical nightmare," using five different fonts and various font sizes, including three different fonts in one sentence, as well as random capitalizations.
"Sanctions are appropriate when the rules are violated — especially when the violations are multiple and flagrant, as they are here," Sykes wrote.
Records show Hoffman has been licensed to practice law in Illinois since 1987.