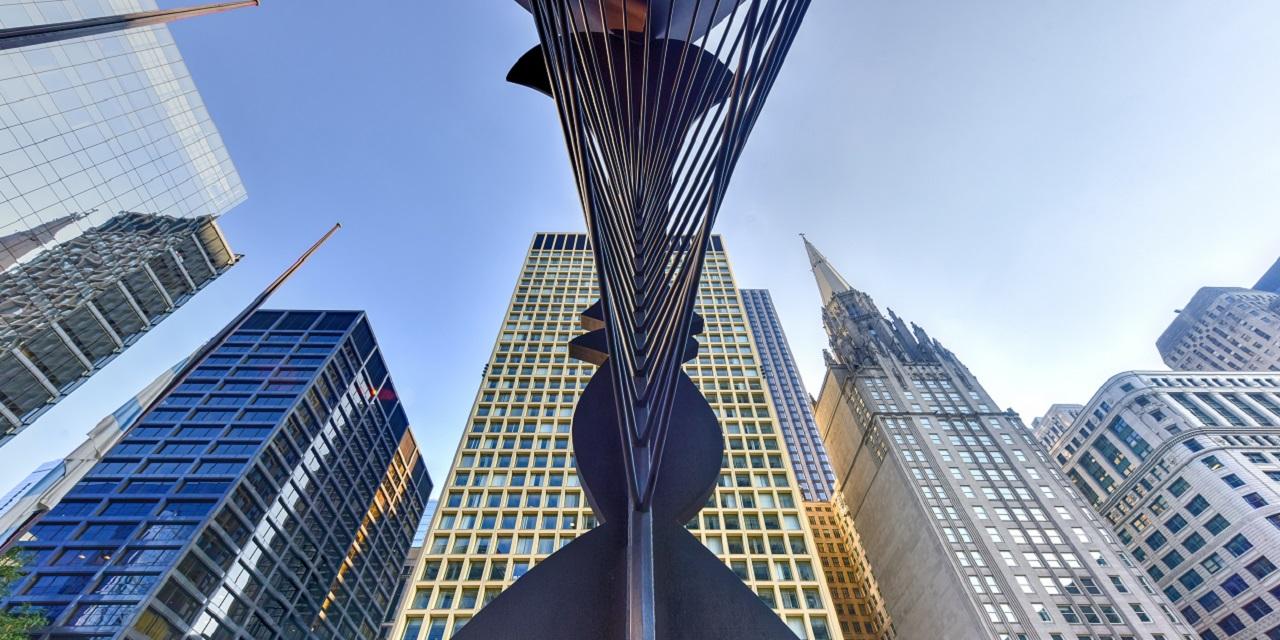 An Illinois appeals court has ruled a Cook County judge was right to jail a Chicago real estate developer for not paying interim legal fees for his wife in their divorce case, rejecting the man's contention the jailing amounted to sending him to "debtor's prison" for not having the funds a judge presumes he does.
The late December ruling was authored by Justice Bertina Lampkin, with concurrence from justices Jesse Reyes and Robert Gordon, of the Illinois First District Appellate Court in Chicago. The ruling was issued under Illinois Supreme Court Rule 23, which limits its use as precedent.
The ruling cemented a decision by Cook County Associate Judge Karen Bowes, who held Frank Martin "Marty" Paris in contempt of court and ordered him jailed for five days in May 2018. Paris claimed Bowes essentially sent him to "debtor's prison."

Illinois First District Appellate Justice Bertina Lampkin | Illinoiscourts.gov
"Martin's claimed inability to pay the interim fee was contradicted by his ability to quickly garner the necessary funds after he was incarcerated for a few days as a result of his defiance of the interim fee order," Justice Lampkin wrote.
Paris, founder and president of Sedgwick Development in Chicago, and his estranged wife, Kerry, have been in Cook County divorce court since 2016, when Kerry filed for divorce. Paris countered with his own divorce petition.
Court records show proceedings have been bitter.
In August 2017, Judge Bowes ordered Paris create a $750,000 fund to pay his and Kerry's attorneys, as Kerry did not have adequate income. Paris was also commanded to pay fees for financial experts and a court-appointed representative for the couple's children.
Bowes said Paris had a net worth of more than $20 million, but Paris claimed much of his income was "phantom income," which passed through his hands on its way to pay bank obligations for his business. Paris further contended his holdings were highly vulnerable to stock market fluctuations. In addition, Paris said he tried to secure a loan to pay the lawyers, but Kerry had to co-sign and purportedly refused.
At a May 2018 hearing, Bowes expressed indignation, saying, "I'm offended on multiple levels that this case has gone on for two years, and that these attorneys have worked exceptionally hard and haven't been paid. How dare you take advantage of these lawyers like this? I don't care where you get the money from. It's your problem. Figure it out."
Paris appealed, arguing Bowes should have determined whether he could afford to furnish funds, instead of just telling him to "figure it out."
However, the appeals panel found Bowes figured correctly.
"The record supports the trial court's finding that Martin failed to show he lacked the financial ability or access to assets or income to pay reasonable attorney fees and costs," Lampkin said.
Lampkin said the court believes Paris' loan application was rejected because Paris did not tell the loan executive that Bowes said Kerry could not be required to co-sign.
Lampkin said Bowes was wrong to order Paris to allocate $200,000 of the $750,000 to pay his former attorneys, the Chicago firm of Rosenfeld, Hafron, Shapiro & Farmer, as well as pay $90,000 in costs accrued by his expert witness. Lampkin said that for Rosenfeld to claim final fees and costs, Bowes had to have permitted him to withdraw as Paris' attorney, but Bowes had not done so at the time she ordered Paris to pay Rosenfeld.
While the appellate ruling was pending, Paris and Kerry have continued to battle over Paris' financial resources. Paris is maintaining he has been forthright about his assets, but Kerry claims otherwise. Kerry asked in November for Paris to again be found in contempt of court for failing to turn over financial documents. Kerry's request has not yet been adjudicated.
Paris has also been represented by the Chicago firm of Lake Toback DiDomenico, but in recent action in Cook County court has been representing himself. Attorney Michael DiDomenico did not reply to a request for comment from The Cook County Record.
Kerry was represented by the firm of Stein & Stein, of Chicago, which withdrew from the circuit court case in 2018, but has represented her in the appeal. She is now represented in the divorce proceedings by the Chicago firm of Angelini, Ori and Abate.
Jonathan Bilyk contributed to this report.