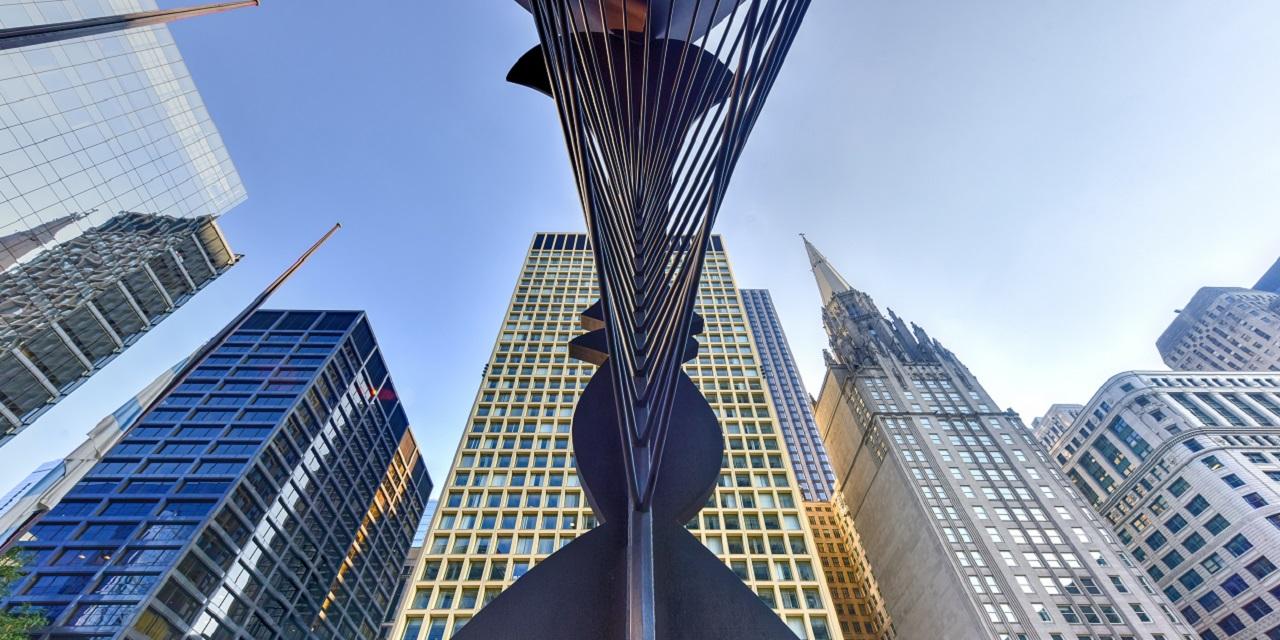 Editor's note: This article has been revised to include a statement from the objector concerning further actions in the case.
A Cook County hearing board will allow a Chicago lawyer to use her Irish-sounding maiden name on the ballot as she seeks election as a Cook County judge.
However, the woman who has accused the judicial candidate of attempting to mislead voters, has asked a Cook County court to step in and undo that decision.

Caroline Jamieson Golden | Sotos Law Firm P.C.
This week, the Cook County Electoral Officers Hearing Board posted its Jan. 6 decision, overruling objections filed to the candidacy of a judicial aspirant identified on nominating petitions as "Caroline Patricia Jamieson."
Jamieson practices law as Caroline P. Golden, of the Sotos Law Firm, of Chicago.
"… The name (Jamieson) she used on her nominating papers is her given name and not a new name acquired outside of the ordinary name changes that occur in life," wrote the hearing officer, Sally H. Saltzberg, in her recommendation to the hearing board. "Objector's contention that because (Jamieson) had previously run for office using her spouse's surname, she is now somehow precluded from using her birth name, is simply not supported by the statute or this Board's prior decisions."
Saltzberg's recommendation was ratified about a week later by the hearing board, which includes designees of the offices of Cook County Clerk Karen Yarbrough; Cook County State's Attorney Kim Foxx; and Cook County Circuit Clerk Dorothy Brown.
The hearing board included Sisavanh Baker, chief legal counsel to the Cook County Clerk; Jessica Scheller, chief of the Advice, Business & Complex Litigation Division of the Civil Actions Bureau of the Cook County State's Attorney's Office; and Meredth Hammer, a lawyer and designee of the Cook County Circuit Clerk's office.
Jamieson Golden, of Countryside, filed petitions late last year to seek office as a Cook County Circuit Judge, specifically to fill the vacancy of Judge Colleen Sheehan, who recently retired.
She will be opposed in the Democratic primary election by candidate Maura McMahon Zeller, who was selected for endorsement in the race by the Cook County Democratic Party.
An objection was filed to Jamieson Golden's petitions, asserting she is improperly using her maiden name.
The objection, filed by attorney Luke Casson, of the firm of Andreou & Casson, of Chicago, on behalf of objector Karla Oberholtzer, of River Forest, says Jamieson should actually identify herself as Caroline P. Golden.
Jamieson Golden is an attorney practicing law with the Sotos Law Firm, which specializes in defending Illinois cities and villages, and public officials and police officers, against lawsuits.
The objection conceded Jamieson Golden was formerly known as Caroline P. Jamieson, as she seeks to be identified on the March 2020 primary ballot.
However, the objection says she legally changed her name when she married Chicago personal injury lawyer Kevin J. Golden, and has practiced law under her married name for years. Kevin Golden is managing partner of Dudley & Lake in Chicago.
Further, the objection says Jamieson Golden also sought and held office under her married name, including during a 2018 run for judge, and during her service as an appointed trustee in the Lyons Township School Treasurer's Office.
The objection noted state law requires all candidates for office who have changed their name within the past three years to include a list of all names they used during that prior three-year period. The only exceptions to this rule, the objection said, are in the instances of divorce, marriage and adoption.
Since she has used her married surname, "Golden," in "every instance and legal context," the use of her maiden name as a candidate is simply an attempt to use a different name to gain favor with unsuspecting voters, the objectors said.
The objectors had noted Golden in the past had represented former Chicago Police Commander Jon Burge and other police officers convicted or accused of allegedly using torture to extract criminal confessions from suspects, many of whom were later cleared of the crimes after spending years in prison.
Golden's choice to submit nominating petitions using a traditionally Irish surname also echoes a tactic employed by other judicial candidates.
In 2012, for instance, attorney Philip Spiwak changed his name to Shannon O'Malley as he prepared for another run for a judgeship. Observers have noted candidates with names that sound Irish – and particularly female Irish-sounding names – can enjoy a 5-10% bump in their vote totals in Cook County judicial elections.
O'Malley was elected and currently serves on the Cook County bench.
The hearing board, however, ruled Jamieson Golden's use of her maiden name does not violate Illinois law. They ruled the electoral board has previously allowed female candidates to use their maiden names when seeking office, even if they "had been known to use (their) spouse's surname in the past."
They said the Illinois law's purpose "is to stop candidates from using new names acquired outside of the ordinary name changes that occur in life," such as marriage, divorce and adoption.
Casson did not comment on the decision. However, he said Oberholtzer has filed a petition for judicial review of the Cook County Officers Electoral Board ruling.
Jamieson Golden declined comment on the decision and the objection case, saying she was doing so "on advice of counsel."