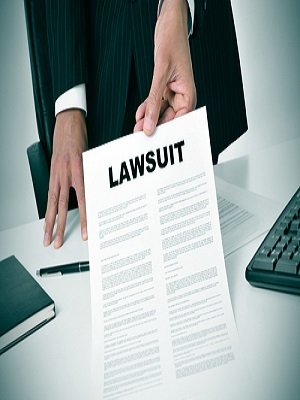 A Cook County man seeks restitution for injuries suffered after plugging in an allegedly faulty charger on a returned rented sailboat.
Pavel Zeldin of Buffalo Grove filed suit on Sept. 10 in Cook County Circuit Court against Chicago Sailing Inc. and Westrec Marina Mangement Inc., both of Chicago.
According to the complaint, on June 3, 2012, Zeldin returned a Hunter sailboat at 1 p.m. to Dock B where he had retrieved it from, after having rented it from 11 a.m. to 1 p.m. from the defendants. He claims to have left it in the same condition as when he rented it. He then placed the female end of a power cord into the male end on the stern of the boat, and afterwards, claims that he put one hand on the steering wheel of the boat and another on the steel frame, only to be severely electrocuted by it.
The plaintiff claims that the power cord was worn, which was what likely caused the electrocution, and that this was due to alleged negligence on the behalf of the defendants, including not having anyone present to aid in the attachment of the power cord, and failure to warn the plaintiff that there was any risk of electrical shock in doing so.
As a direct result of this, the plaintiff claims to have suffered severe injuries which resulted in fractures that required surgery, pain and suffering, incurred medical costs past and future, lost wages past and future, and loss of normal life past and future.
The plaintiff seeks compensation in an amount of more than $50,000, plus interest and other such relief as the court sees fit.
The plaintiff is represented by Richard C. Sklare of Sklare Law Group LTD in Chicago.