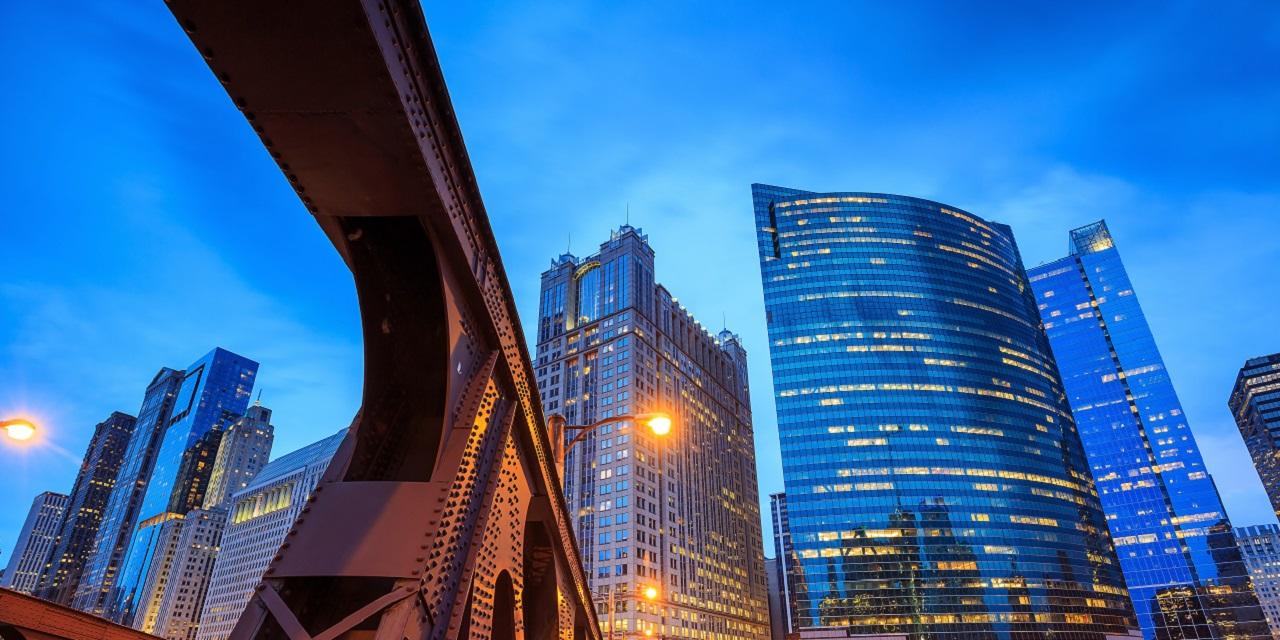 CHICAGO – Star Wars creator and digital effects technology pioneer George Lucas recently announced the group led by him and his wife, financial executive and Chicago native Mellody Hobson, was abandoning efforts to build a futuristic museum showcasing his art collection on Chicago's lakefront.
Discouraged by unsuccessful efforts to settle a federal lawsuit brought in November 2014 by the nonprofit Friends of the Parks, Lucas and company will look to build the museum in California instead.

George Lucas and his wife, Mellody Hobson | Shutterstock
Friends of the Parks' lawsuit effectively blocked the plan to build the proposed 300,000-square-foot Lucas Museum of Narrative Art on a 17-acre parcel of lakefront property south of Soldier Field that is currently a parking lot. The project had gained approval from Chicago's City Council, Plan Commission and Park District, which owns the land. Prominent city and state politicians, including Gov. Bruce Rauner, Mayor Rahm Emanuel and civic and religious leaders had lent support to the project, at times vociferously.
Lucas' announcement is the latest in a growing list of potentially beneficial real estate development projects that have been blocked in the courts by special interest groups, Illinois Lawsuit Abuse Watch's Travis Akin told Cook County Record.
¨I may be a little biased because I'm a huge Star Wars fan, but any reasonable person would come to the conclusion this project would be of huge benefit to Chicago and to Illinois," Akin said. "It's another unfortunate example of ridiculous, out-of-bounds lawsuits dragging down projects that would have brought in tourists, new jobs and new business opportunities."
Nonetheless, Friends of the Park held firm in its belief that construction of the museum on land that is now a parking lot for Chicago Bears fans and others accessing the stadium would hinder public access to the lakefront and associated social benefits. More specifically, Friends of the Parks contends that it would have benefited a private interest at the expense of city and state residents, violated the public trust doctrine that governs such projects and tarnished the city's lakefront.
"It is unfortunate that the Lucas Museum has made the decision to leave Chicago rather than locate the museum on one of several alternative sites that is not on Chicago's lakefront," Friends of the Park Executive Director Juanita Irizarry and board chair Lauren Moltz said in a statement. "That would have been the true win-win."
More broadly, Lucas' decision to look elsewhere for a home for his museum highlights the need for legal and judicial reform in Chicago and Illinois, Akin said.
"What this says to business executives and investors, as well as those who already run businesses here, is that we're going to allow you to be sued in court and subjected to frivolous lawsuits; in effect, you're on your own," Akin said. "That's not encouraging news."
Lucas' withdrawal is especially frustrating given current economic and social conditions in Chicago and Illinois – city and state government budget deficits, fast-growing debt levels, and the need to attract businesses and create employment prominent among them, he continued.
"We're not only putting ourselves at a competitive disadvantage in terms of attracting new businesses and investors, we're giving companies here the motivation to leave by making it easy for them to decide to move some or all of their operations to other states," Akin said. "The city and state have racked up billions of dollars in unpaid bills. We need to do a much better job of attracting new businesses and keeping them here so that people can find jobs and pay taxes."
Akin said the important role the legal and judicial system and professionals play in creating the foundation for a vital, sustainable economic and business environment is also significantly under-appreciated. Illinois ranked 48th of the 50 states in the U.S. Chamber of Commerce Institute for Legal Reform's 2015 Ranking the States, an annual study that explores the question of how fair and reasonable U.S. business executives perceive state tort liability systems to be.
"There's no law you could pass that would stop people from filing lawsuits, but we can pay attention to who's serving on the bench," Akin said. "Judges decide which lawsuits merit consideration and move forward in the courts. It's important for us – especially in an election year – to take a long, hard look at judicial candidates and issues and vote.¨
Akin acknowledged that's no small order.
"There may be as many as 15 or more judicial candidates on the ballot in Cook County," he said. "We know that it's difficult, but voters need to look beyond party affiliation and take the time to research judicial candidates and then vote."
Illinois Lawsuit Abuse Watch is preparing campaigns to raise public awareness and recognition of the judicial branch of government's importance to society in the run-up to November's elections. One such example is an effort the group is calling "Good Judges Matter," a series of events the organization will stage in communities throughout the state. Another is a mobile billboard campaign that is scheduled for Lawsuit Abuse Awareness Week in the first week of October.