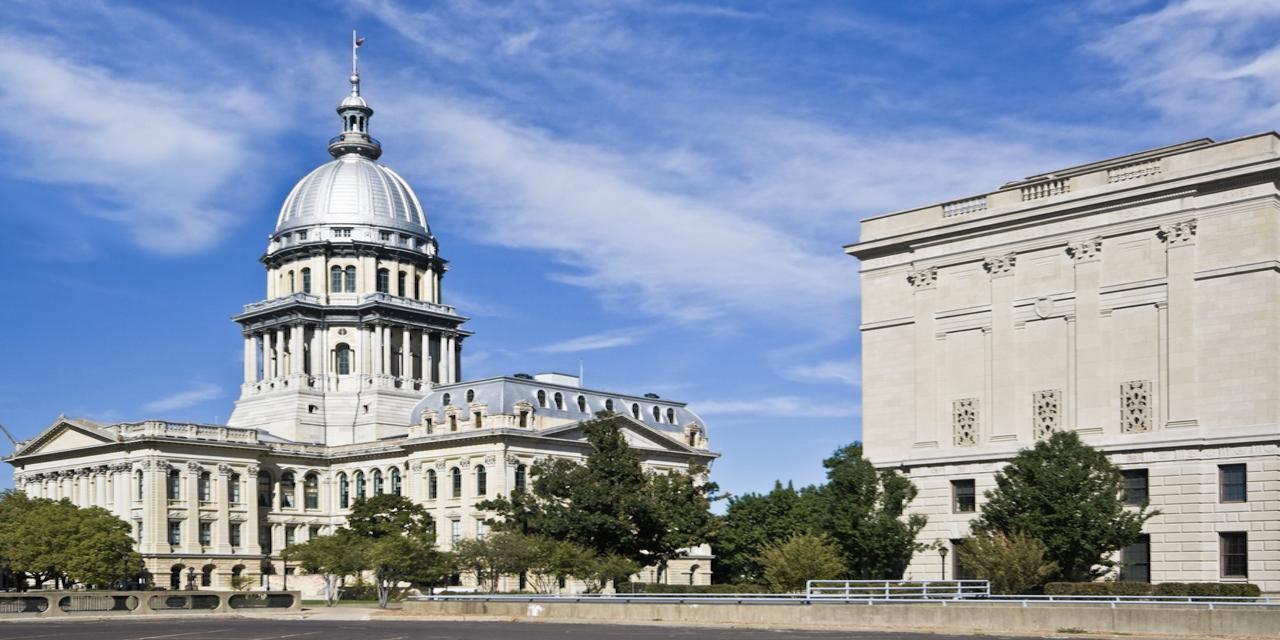 CHICAGO — A federal appeals court in Ohio has upheld a ruling rejecting claims that Detroit retirees' pensions were unfairly cut, demonstrating that declaring bankruptcy may be a viable, if extreme, way to deal with a city's overwhelming pension obligation.

But if Illinois ever wanted to follow suit, it has a big hurdle to get over first: State law doesn't allow cities, counties, towns or agencies to declare bankruptcy, and it would take legislative action to get that far, said Marc J. Lane, a Chicago tax and business attorney.
"And not only is it difficult to get any major legislation agreed upon in the legislature, any major local bankruptcy in Illinois might well require a significant contribution from the state government to facilitate the process — as happened in Detroit, where the state of Michigan contributed $195 million to the city's pension funds to prevent even deeper pension cuts from being needed," Lane said.
The 6th U.S. Circuit Court of Appeals in Cincinnati offered a 2-1 decision on Oct. 3 in the lawsuit brought by Detroit city workers who saw pension cuts of 4.5 percent, as well as an end to cost-of-living increases and reduced insurance coverage, in the wake of a bankruptcy filing by the city. The city made the cuts to close a $1.9 billion pension plan funding gap.
The appeals court declined to reverse the cuts, saying it would unravel Detroit's reorganization plan that allowed it to get rid of $7 billion of debt and and its bankruptcy.
"This is not a close call," Circuit Judge Alice Batchelder wrote in the opinion. "The harm to the city and its dependents - employees and stakeholders, agencies and businesses and 685,000 residents - so outweighs the harm to these appellants that granting their requested relief and unraveling the plan would be impractical, imprudent, and therefore inequitable."
The decision focused on the issue of "equitable mootness," Lane said.
"This is a judicially created doctrine that says that a court should not try to unscramble a complex bankruptcy reorganization when the appealing party should have acted before the plan became extremely difficult to retract – even if it is possible to overturn the bankruptcy reorganization plan, there comes a point when the court should not do so," he said.
The plaintiffs argued equitable mootness shouldn't apply in a municipal bankruptcy case, but the court "took a strong stance" opposing that argument because so many people and creditors relied on the reorganization plan, Lane added. The issue points to the plaintiffs' previous opportunity to vote on the reorganization plan, including the pension cuts. While the individual plaintiffs hadn't agreed to the plan, they belong to a class that approved the cuts in a vote.
But could Illinois, with its growing pension debt, ever pursue a similar solution? Only if the General Assembly gave authorization, Lane said - and that is a decision that should never be taken lightly.
"This particular ruling is unlikely to change legislators' minds about whether cities and other governments should be allowed to declare bankruptcy," Lane said. "The real question is whether the legislators see bankruptcy as an effective way forward."
If state lawmakers ever did allow it, pensions would likely be cut in Illinois, as well. Both Michigan and Illinois have similar provisions saying government pension systems "shall not be diminished or impaired," and it didn't stop Detroit from putting pensions on the chopping block in its reorganization plan.
"So this ruling has the potential to reduce challenges to future municipal bankruptcy cases, and thus could make it easier for a local government to complete a bankruptcy reorganization," Lane said. "That is, if it is allowed to go through a bankruptcy reorganization at all."