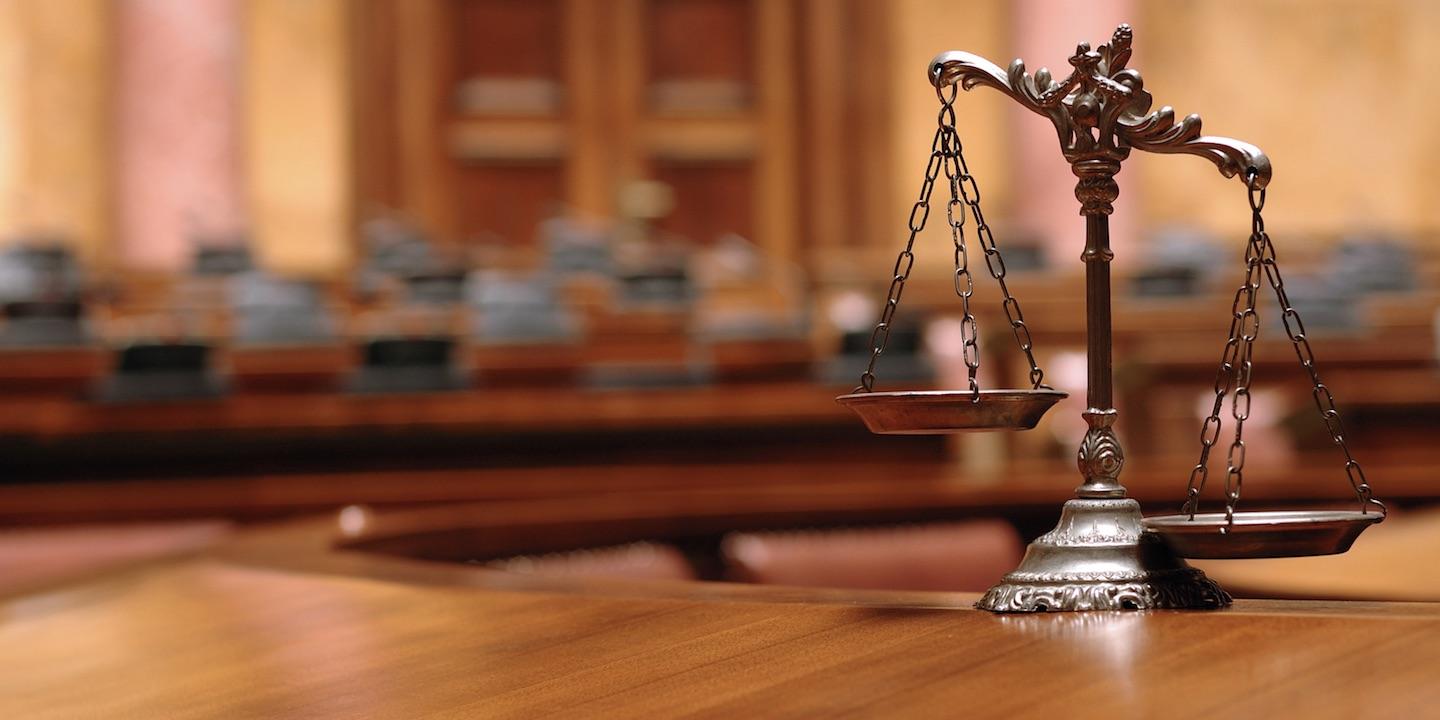 CHICAGO — The forced removal of a passenger from a flight in Chicago has caused a firestorm of debate over whether or not passengers can or should be forcibly removed from an airplane after they have boarded.
John Scott Hoff, an attorney and former Air Force pilot who specializes in aviation law, said he believes the law required the United passenger to leave voluntarily when asked to do so by the airline.
Hoff has worked in aviation litigation for 42 years and was a colonel in the Air Force for more than 30 years. He also served as an attorney for the Federal Aviation Administration for two years and taught aviation law at John Marshall Law School for 22 years.
"Three people walked off the plane," Hoff said. "This guy was the fourth one, and he was the only one of the four that put up resistance. When he refused to get off the airplane when he was requested to do so, he violated portions of the United States code. That's federal law. When you violate U.S. code, you can go to jail and be fined."
Hoff said he does not believe passengers have the right to refuse an airline's request to deboard.
"If they won't leave after a verbal request, then they can be removed using reasonable force," Hoff said. He said whether the force used to remove the passenger, identified as David Dao, was "reasonable" may ultimately be "a jury question."
Hoff, however, said he believed United and the police could have "handled it a lot better."
This week, Dao's attorney, Chicago lawyer Thomas Demetrio, said his client suffered a concussion, lost teeth and other injuries as he was dragged off the aircraft. Demetrio said Dao would likely sue.
Hoff, drawing on his experience as a pilot, said, "It's the captain's option, if he decides there is a disruptive passenger, to demand that they be deplaned. If this guy was this much trouble on the ramp, can you just imagine how much more trouble potentially he could have been in the sky? The captain will not want to risk the safety of his other passengers having a guy like this who goes off his nut because he's pissed off about something. The captain was within his rights to demand the police come onboard and remove this guy."
Hoff said airlines are regulated when it comes to overbooking.
"The rights of the passenger and the air carrier are determined by the tariffs they file with the FAA and the Department of Commerce," he said. "That's the contract that allows them to be designated as an air carrier, as a common carrier. They are all subject to tariffs that control rates, routes, schedules. In those tariffs, there are provisions for bumping passengers. There is a financial amount set in there. Carriers can go up to $1,350 for domestic flights and $5,400 for overseas flights, in order to buy off passengers when there is overbooking."
Hoff is aware that overbooking is a common practice in the airline industry for monetary reasons.
"Overbooking is a very common thing," he said. "I read where something like 12,000 people have been bought off by United Airlines in the last 12 months because of overbooking. The reason why overbooking is allowed is that if they only booked to 100 percent and 85 percent showed up, they'd leave 15 percent empty, and the cost of those 15 empty seats would have to be prorated over the other 85 percent. To avoid that, almost every carrier has a logarithm that shows what the percentage of no-shows will be in places like Grand Rapids and Chicago and Des Moines, so they can get as close as they can to 100 percent and hopefully not overbook."
All the passengers were already onboard when the airline decided to remove Dao.
"Here, they really weren't overbooked," Hoff said. "They were booked at capacity, at 100 percent, but then, at the last minute I guess, they figured out that they needed to relocate four crew members, which necessitated deplaning four people, because otherwise they wouldn't have put them onboard in the first place. They would have had the auction out in the boarding area instead of onboard the plane. It was unfortunate it came as late as it did. They had an auction, and I understand it stopped at $800. They didn't go to the $1,350. That was unfortunate. If they would have gotten to $1,350 dollars, somebody would have raised their hand and offered to take a flight four hours later."
The $1,350 can be as a cash payout, but more commonly is a credit toward a future flight on the carrier.
Many are questioning whether the airline acted appropriately. Hoff feels they did.
"The question is, are they liable, and I think the answer is going to be no," Hoff said. "The air carrier has a right to remove passengers that are overbooked, or deny boarding of them. If the passengers refuse, they can use reasonable force."
"It wasn't the airline that [deplaned] this passenger," Hoff continued. "It was the [Chicago Aviation Police]. Secondly, remember it wasn't United Airlines. It was Republic Airlines, which is a contract carrier under the imprimatur of United Express, operating under the same rules and regulations that United does, but it's a farmed-out flight to an entirely separate and distinct and autonomous air carrier. So this was a regional flight.."
Hoff said airlines could consider implementing policies to avoid a situation like this in the future.
"They can either act voluntarily, and not limit the amount of the reimbursement or the inconvenience fee, for the passengers, or I'm afraid Congress will involuntarily do that for them," Hoff said.
Congress has already acted in other cases, as he notes.
"There is a Passengers Bill of Rights which emanated out of a situation where passengers were held on an airplane for six hours due to a snow storm, I believe it was in Detroit, and ran out of food and water, all the toilets were full, and they couldn't go back to the gate because there wasn't an available gate," Hoff said. "That's what caused the Passengers Bill of Rights. I suspect very shortly there will be a hue and cry from various people."
Hoff foresees long-term consequences to the United debacle.
"If the airlines don't want to do this voluntarily, I'm quite convinced that it will be done involuntarily by changing the laws and changing the regulations," he said.
Hoff feels that United will end up paying out a lot of money to avoid more negative publicity, noting the incident occurred days ago and "it's still on the front page of every newspaper."