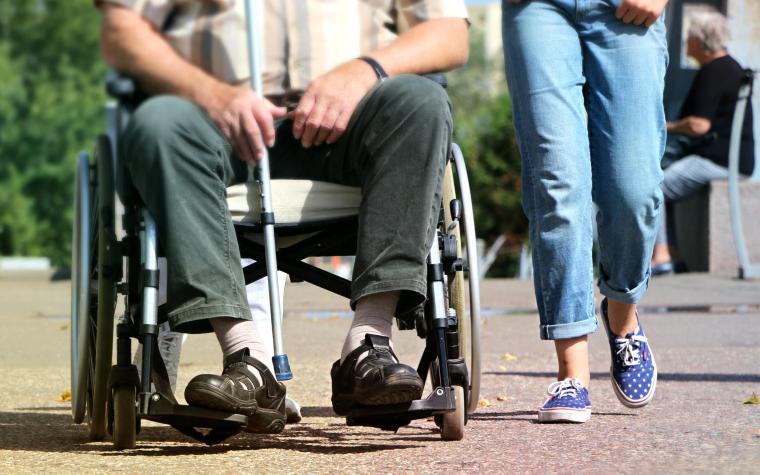 CHICAGO — In recent years, businesses of all sizes have been hit with spurts of lawsuits brought by lawyers seeking out often relatively small violations under disability access guidelines. And while businesses have asked lawmakers to change the rules under which such lawsuits - commonly known to many as "drive-by" suits - a Chicago lawyer is not holding out much hope of any action from Congress anytime soon.
New legislation now pending in Congress, the Americans with Disabilities Act Education and Reform Act of 2017 (H.R. 620), could address the proliferation of "drive-by" lawsuits brought under the ADA.
The bill aims "to amend the Americans with Disabilities Act of 1990 to promote compliance through education, to clarify the requirements for demand letters, to provide for a notice and cure period before the commencement of a private civil action and for other purposes."
Steve Miller, an attorney at Fisher Phillips, has more than 15 years of experience handling such ADA lawsuits.
"Generally speaking, it always seems like there's a bill in Congress to address these lawsuits and nothing ever comes of it," he told the Cook County Record. "Given the current makeup of Congress, there's a chance that something might get through, but I generally think it could face an uphill battle."
Title III, the part of the ADA that governs access to public places for people with disabilities, requires that establishments such as restaurants and bars get rid of all "physical barriers" for disabled individuals whenever it is "readily achievable" to do so.
Miller has seen a number of "drive by" lawsuits filed in the Chicago area. The cases typically allege that there are barriers to access at various places, whether it be a hotel, a restaurant, a gas station or a hospital. The plaintiffs then often allege violations of the ADAAG [ADA Accessibility Guidelines].
"That can be anything from grab bars in a bathroom being off by a quarter of an inch, or the centerline of the toilet in a bathroom being off an inch or a parking space not having the required slope or the access aisle to the parking space," Miller said. "The ADAAG is hundreds of pages and there's a lot of technical measurement in there, and if you don't comply with the measurements, you have a violation."
Miller said these "drive by" cases don't give business owners a chance to rectify the issues before suit is filed.
"In an ideal world, in order to bring a claim, they would have to notify a property owner and give them a chance to fix it," he said. "In the real world, how it plays out under the framework of the current law, is the attorney finds a violation, files a lawsuit and serves the business with the lawsuit. There isn't that intermediate step where they are trying to hash out the issue between themselves with no money being involved. It pretty much just goes straight to lawsuit."
Miller advises businesses to become familiar with ADA guidelines in order to keep themselves from being sued under Title III, or hire an expert to advise them of their exposure after inspecting the business. He recommends paying attention not only to the federal rules, but also any local city, county or state guidelines.