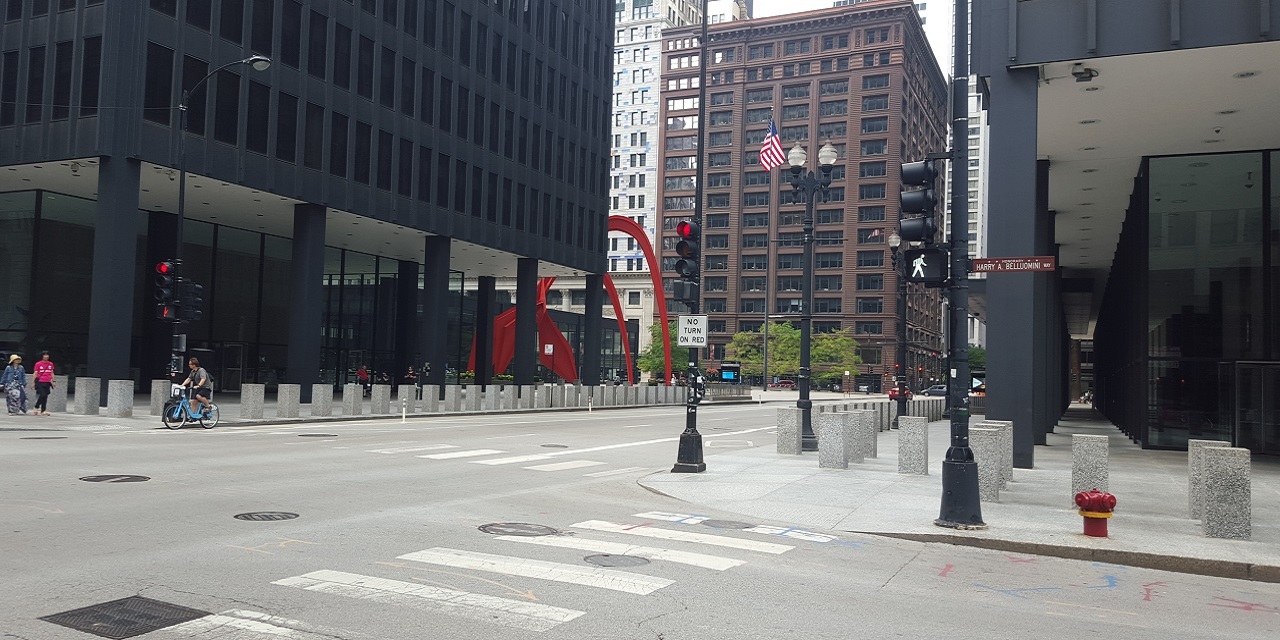 A health care products company may have violated the Age Discrimination in Employment Act when it capped the number of years of experience applicants to its corporate counsel position could have, according to a divided federal appeals panel, which found anti-discrimination protections in place for employees should also be extended to job applicants.
A three-judge panel of the U.S. Seventh Circuit Court of Appeals ruled 2-1 the hiring practices of CareFusion Corporation may have inflicted disparate impact on plaintiff Dale Kleber and other older job applicants, reversing a lower court's decision. Seventh Circuit Judge David F. Hamilton authored the majority opinion, with U.S. District Judge Sara Darrow of the U.S. Central District of Illinois concurring.
Circuit Judge William J. Bauer dissented.

Tobias Schlueter | Ogletree Deakins Nash Smoak & Stewart
Kleber is an experienced attorney who began applying for corporate counsel jobs in 2011. Over the next three years, Kleber asserted in his complaint he sent out more than 150 applications without success. In 2014, at age 58, he applied for the position of senior counsel for procedural solutions at CareFusion.
"The job posting called for 'a business person's lawyer' with the ability 'to assume complex projects,' which we must assume would be well suited to Kleber's skills and experience," Judge Hamilton wrote in the majority opinion. "The job posting also said, however, that applicants must have '3 to 7 years (no more than 7 years) of relevant legal experience.' CareFusion received Kleber's application but did not select him for an interview. The company eventually filled the position with a 29-year-old applicant."
Kleber filed a charge of age discrimination with the Equal Employment Opportunity Commission, which issued a right to sue. Kleber sued in December of 2014, alleging disparate treatment and disparate impact under the relevant clauses of the Age Discrimination in Employment Act.
In response, CareFusion said its experience cap was a retention measure, because a person who was overqualified for the job would not be satisfied with "less complex duties" and would not stay. Kleber argued it was based on "unfounded stereotypes" and intended to deter applicants over the age of 40 from applying.
CareFusion moved to dismiss both claims, and a Chicago federal district judge dismissed the disparate impact claim on the grounds that the provision protects only job applicants already employed by the defendant, not outside applicants. Kleber later dismissed the disparate treatment claim voluntarily, and the district court found for CareFusion.
The appellate judges decided the district judge relied too heavily on wording in the statute that refers to "employees" rather than "applicants." The disparate treatment provision of the law does not specifically refer to job applicants, the appellate majority wrote, but "clearly" intended for it to apply to them because it makes it unlawful for an employer "to fail or refuse to hire … any individual … because of such an individual's age."
CareFusion's arguments emphasized language in the statute that refers to an individual's "status as an employee," holding that it cannot apply to those who do not have such a status. The appellate majority replied that such "status" is not necessarily a limitation. Even if it was, the judges wrote, denying a person employment certainly affects that person's "status as an employee."
"There can be no doubt that Congress enacted the ADEA to address unfair employment practices that make it harder for older people to find jobs," the majority wrote. "To adopt the defendant's reading of [the statute] we would have to find that the ADEA's protection … prohibits employment practices with disparate impacts in firing, promoting, paying, or managing older workers, but not in hiring them."
Judge Bauer wrote a dissenting opinion stating he believed an ordinary reading of the ADEA law upheld the district court's findings. Throughout the act, he said, Congress deliberately refers to "employees" in some instances and "applicants" in another – implying that lawmakers intended to distinguish between the two groups.
"This court's reversal is an erroneous form of statutory interpretation that requires writing in words that Congress chose not to include," he wrote.
The case was remanded to district court.
Kleber is represented in the action by attorney Paul Strauss, of Chicago, and attorneys with the AARP Foundation, of Washington, D.C.
CareFusion is defended by attorneys Tobias E. Schlueter and Colleen G. DeRosa, of the firm of Ogletree, Deakins, Nash, Smoak & Stewart P.C., of Chicago.