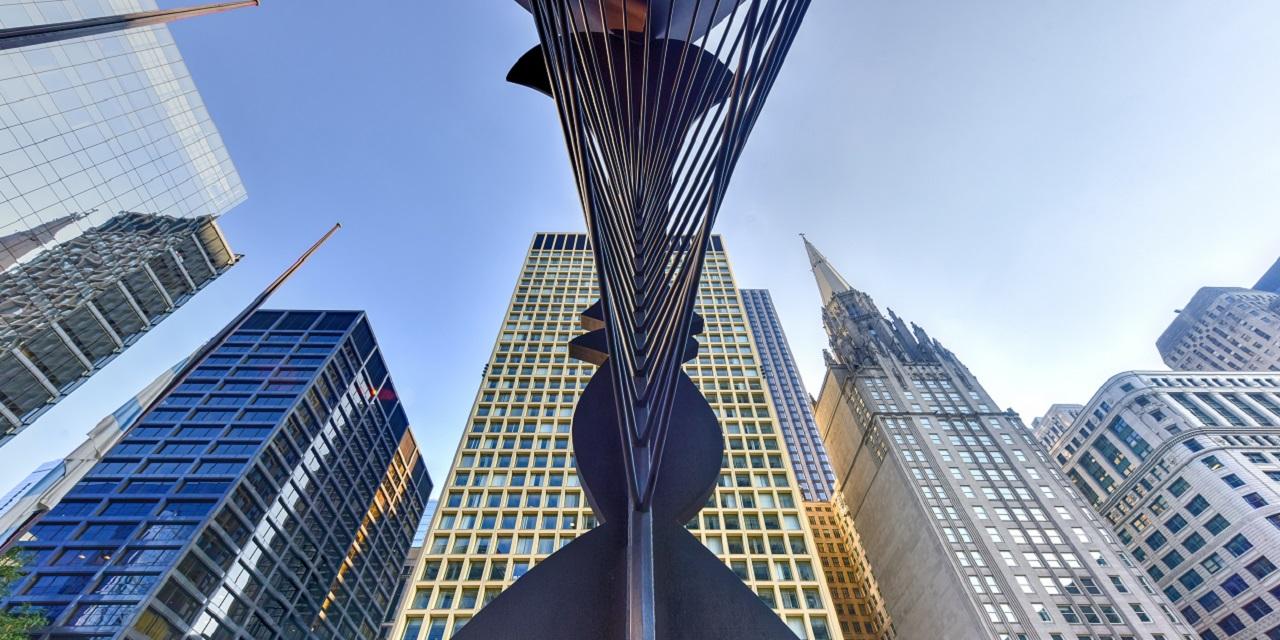 Nine lawyers will join six current associate judges in taking the bench in Cook County's courts, after they were selected by the county's current judges to fill vacancies in local courtrooms until at least next year.
On Dec. 5, the Administrative Office of the Illinois Courts announced the results of balloting conducted this fall to select who from among a group of 30 finalists would be selected as the next batch of appointed associate judges in the Cook County Circuit Court. Balloting was completed Dec. 3.
Current associate judges selected to retain their posts include:

Cook County Circuit Court Chief Judge Timothy Evans
Marina E. Ammendola, 59, of Chicago, a former private practice lawyer. Among her other cases over 27 years, she represented now-indicted Chicago Ald. Ed Burke and current Illinois Supreme Court Chief Justice Anne Burke in a high-profile foster child custody dispute in 1999. According to a published report by Politico, the Burkes have strongly supported Ammendola's quest for the bench. She was first appointed in February 2017;
Fredrick H. Bates, 59, of Chicago. He was appointed in 2016, and unsuccessfully sought the Democratic nomination for an elected circuit judge post in 2018. According to a report published by FOX 32, a woman, claiming to be Bates' ex-fiance, alleged he struck her and used his teeth to remove an engagement ring from her hand in an incident in 1988. Bates has denied the incident, and asserts she instigated the altercation. He was charged with felony assault, but it was reduced to a misdemeanor. She later also sued him and secured a $10,000 judgment over the alleged incident. Bates has been supported by Cook County Board President Toni Preckwinkle;
Michael A. Forti, 65, of Chicago. He was first appointed to the bench in 2018. The former deputy corporation counsel for the city of Chicago, was an unsuccessful candidate for circuit judge in 2012 and 2018;
Celestia L. Mays, 58, of Chicago. She was appointed in 2018. A former private practice lawyer, specializing in family law, probate and residential real estate, she also served as the former president of the Cook County Bar Association;
Levander Smith Jr., 56, of Oak Park. He was appointed to the bench in February 2019. He had formerly served as counsel for the Illinois Department of Children and Family Services; as a prosecutor in both Cook County and St. Louis County; and had worked in the office of the Missouri Attorney General;
Daniel O. Tiernan, 50, of Chicago. Prior to being appointed to the bench, he had worked from 1995-2007 as a prosecutor in the Cook County State's Attorney's Office; as managing partner in his firm, Delgado & Tiernan from 2007-2015; and in the Office of the Independent Inspector General for Cook County, beginning in 2016. Tiernan was appointed in February 2019.
Attorneys selected to fill the remaining appointed judicial posts include:
Amee E. Alonso, 51, of Park Ridge. A private practitioner and criminal defense lawyer, she was a candidate for the Democratic nomination for a circuit judge position in 2018, though her name did not appear on the final ballot. She is the wife of U.S. District Judge Jorge Alonso, former chief judge of the U.S. District Court for the Northern District of Illinois;
Frank J. Andreou, 49, of Northbrook. Andreou is the founding principal of the firm of Andreou & Casson. After working in the Cook County State's Attorney's Office, Andreou's practice has centered on complex litigation and corporate defense. According to the biography on his website, he has defended hospitals, medical groups and doctors against medical malpractice suits, and his firm serves "corporate clients, insurance firms, and individuals in legal and contractual matters;"
John A. Fairman, 42, of Flossmoor. He practiced through his firm, the Fairman Law Offices, specializing in civil and criminal litigation. He is a former Cook County prosecutor, and also worked as a congressional aide, working on drafting legislation. He served as the 1st vice president of the Cook County Bar Association;
Michael J. Hogan Jr., 45, of Chicago. He has worked as an assistant state's attorney in the Cook County State's Attorney's Office. He is the son of former Cook County Circuit Judge Michael Hogan;
Jennifer J. Payne, 55, of Chicago. She has served as chief litigation officer and director of the Children and Families Practice Group for Legal Aid Chicago, which provides free legal assistance in civil cases to those in Chicago and Cook County. According to the Legal Aid Chicago website, she has worked at Legal Aid Chicago since 1990, handling numerous cases in state and federal courts;
Diane M. Pezanoski, 62, of Chicago. She has served as deputy corporation counsel for the city of Chicago, and had been slated as an alternate candidate for judicial openings in Cook County by the county's Democratic Party;
Geri P. Rosenberg, 41, of Chicago. She holds the position of chief attorney for the Chicago Transit Authority, where she has spent her entire legal career;
Rouhy Shalabi, 62, of Chicago. Shalabi has worked for 35 years as sole practitioner through his firm, Rouhy Shalabi & Associates, covering a wide variety of civil and criminal legal matters, including personal injury lawsuits, divorce cases and real estate transactions. He has served as a commissioner of the Chicago Park District and the Chicago Commission on Human Relations, among other posts;
John A. Simon, 59, of Chicago. Simon has most recently worked as a partner at the firm of Drinker Biddle & Reath, specializing in business defense matters. In his career, he has argued appellate cases before the U.S. Supreme Court, Illinois Supreme Court and numerous appellate courts. According to his biography on the Drinker Biddle website, he worked seven years for the Illinois Attorney General's Office and had clerked for Cook County Circuit Judge Richard L. Curry.
According to the release from the Administrative Office of the Illinois Courts, the new judges were selected from among 212 candidates by the county's 252 circuit judges. Candidates were evaluated by the Alliance of Bar Associations and the Chicago Bar Association, and were interviewed by an 11-member nominating committee, which included Cook County Chief Judge Timothy C. Evans and 10 Cook County presiding judges.
Throughout the year, vacancies can occur in the county's judiciary for various reasons, including retirements and resignations. The Illinois state constitution allows the Cook County Circuit Court's elected judges to select and appoint associate judges to fill those vacancies through a vote of the county's circuit judges. The balloting is overseen by the AOIC.
Cook County currently has 146 associate judges.
The newly appointed 15 associate judges will serve terms scheduled to expire June 30, 2023, and they must be reappointed July 1, 2023, to continue serving.