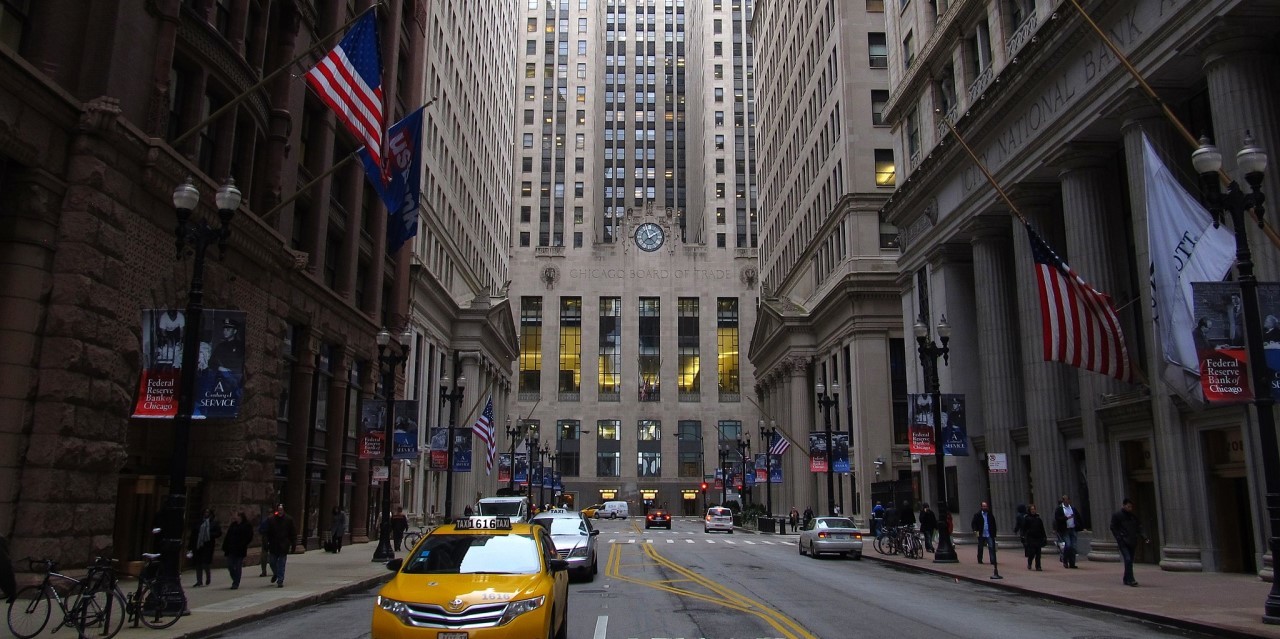 Chicago Board of Trade Building | Ken Lund from Reno, Nevada, USA [CC BY-SA 2.0 (https://creativecommons.org/licenses/by-sa/2.0)]
The Chicago Board Options Exchange can't be held liable for losses some traders may have suffered when other traders allegedly manipulated the CBOE's VIX market, a Chicago federal judge has ruled.
On Jan. 27, U.S. District Judge Manish Shah dismissed all claims alleged against CBOE in the action, with prejudice, meaning the plaintiffs cannot attempt to bring them again.
"… If plaintiffs suffered damages, it was the Doe Defendants' manipulation of the market that caused their harm," Judge Shah wrote in his opinion. "If the Does had not manipulated the market, plaintiffs would not have lost money. It was not anything that CBOE 'did or did not do in its rule enforcement."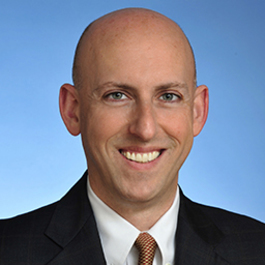 Reid Schar | Jenner & Block
The case dates back about three years, when a group of more than 30 plaintiffs filed multiple lawsuits against CBOE in federal courts in Chicago and New York. Those lawsuits were consolidated in Chicago federal court before Judge Shah in 2018 as plaintiffs sought class action status for the case.
The complaints accused CBOW of violating federal securities exchange laws, and of failing to protect investors from harm by allegedly doing too little to stop certain unidentified investors from exploiting flaws in CBOE's VIX markets to manipulate trading.
The CBOW offers so-called Volatility Index (VIX) products, which allow investors to trade on predictions of how the S&P 500 stock index will fluctuate over 30 days. Considered a "fear gauge" for the country's securities markets, VIX offers investors the chance to buy and sell options at fixed prices.
Plaintiffs allege they bought and sold VIX offerings at artificially low or artificially high prices, because CBOE allowed certain others to manipulate alleged vulnerabilities built into VIX.
CBOE twice asked Judge Shah to dismiss the case. Shah granted that request in May 2019, but without prejudice. Plaintiffs amended their complaint, attempting to address the shortcomings in their initial complaint identified by Judge Shah.
However, Shah said the complaint still falls short.
First, he said, plaintiffs have yet to specify how they were actually harmed by the alleged manipulation. Shah specifically pointed to a lack of evidence concerning "directionality" – or which direction the market moved when it was allegedly manipulated and precisely how that movement harmed specific investors.
"Without alleging directionality (or some degree of price inflation or suppression), plaintiffs may not have suffered any net loss, because they could have entered their positions at artificial prices in one direction and exited them at artificial prices in the same direction, meaning they suffered the same loss or made the same profit as they would have under legitimate pricing," Shah wrote. "Moreover, there may have been days when plaintiffs were helped by manipulation instead of harmed.
"…'Manipulation' or 'artificiality' cannot be a catch-all for directionality and still give defendants notice of how a particular plaintiff was harmed by the fraud," Shah wrote.
Further, Shah said, the investor plaintiffs never "plausibly" demonstrated CBOE could have ended the alleged manipulation.
The plaintiffs pointed to an investigation by the Financial Industry Regulatory Authority (FINRA) into manipulation allegations, and noted the alleged manipulation eased when news broke of the FINRA inquiry in 2018. They said this should prove CBOE had an obligation to enforce its rules more stringently.
But Shah said the presence of the investigation, and the market response to it, doesn't prove CBOE's alleged failure to enforce its rules caused the manipulation the plaintiffs blame for their investment losses.
"… That manipulators reacted a certain way to a government investigation, or at least news reports of one, does not mean that manipulators would have reacted the same way to CBOE enforcing its rules against individual traders," Shah wrote.
Plaintiffs are represented by attorneys from dozens of firms, including Jonathan C. Bunge, of Quinn, Emanuel, Urguhart & Sullivan, of Chicago; Kimberly A. Justice, of Freed, Kanner, London & Millen, of Conshohocken, Penn., and Bannockburn; Hillary K. Sherrer, of Washington, D.C.; Sharan Nirmul, of Kessler Topaz Meltzer & Check, of Radnor, Penn.; David C. Frederick, of Kellogg Hansen Todd Figel & Frederick, of Washington, D.C.; and Michelle C. Clerkin, of Motley Rice, of New York, among many others.
The Chicago Board Options Exchange is defended by attorneys Reid J. Schar and Gregory M. Boyle, of the Chicago firm of Jenner & Block.